Mid-March 2016
---
---
NIA is now accepting applications for positions in Brooklyn, Staten Island, and Queens for this school year. We have a need for Group Leaders and Activity Specialists. Please email a résumé and cover letter to jobs@niabklyn.org and include the position title in the subject line.
---
Program Pictures
Thanks to a grant from City Councilmember Vincent J. Gentile, parents and children at PS 229 are able to take digital inclusion and literacy workshops. This day's topic—Using computers: basic skills, and internet access!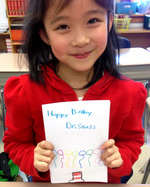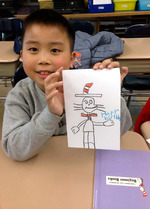 Happy Birthday, Dr. Seuss, from NIA/PS 229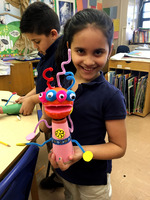 NIA/PS 52 second graders are creating 'monster' puppets. NIA sub-contractor Puppetry in Practice's teaching artists Angelo DeCesare and Xun Ye help the students develop their characters and bring them to life! The program is made possible through a CASA grant from City Council Member Steven Matteo.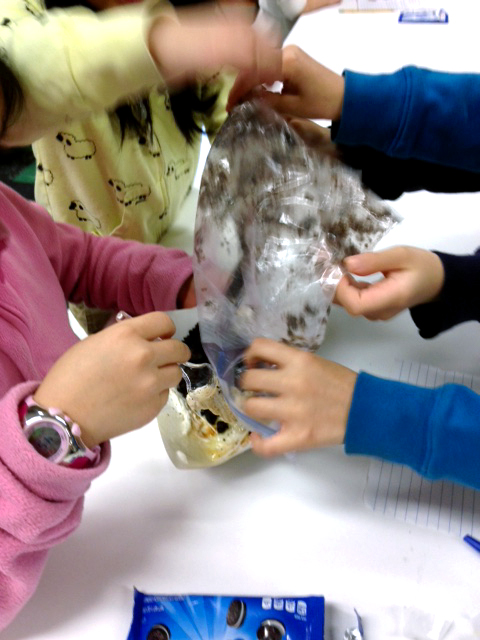 NIA/PS 247 Cooking Class raises the bar for Oreo Bars! Click on the pic to see more!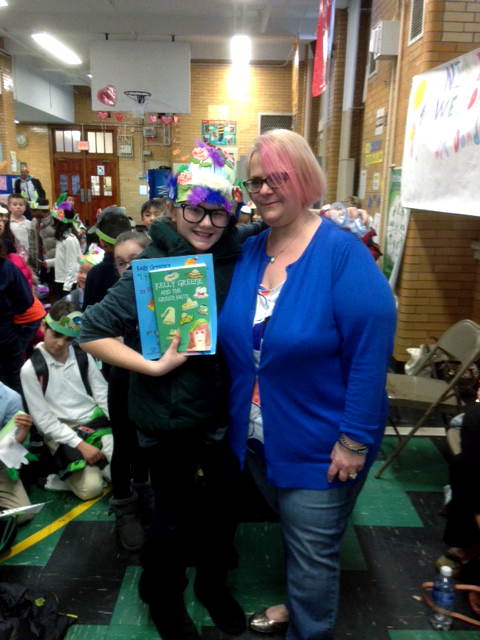 Author/illustrator DM Dondero visited NIA/PS 247, reading "Kelly Greene and the Green Hats" and "I Have a Green Hat." The youngsters received green hats and autographed copies of her books!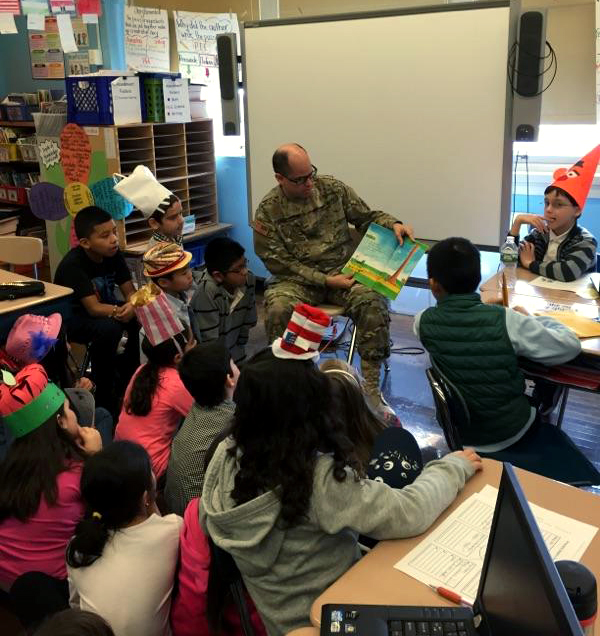 PS 186/NIA ExpandED celebrated literacy on Dr. Seuss's birthday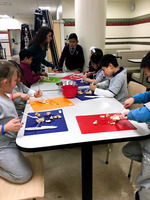 NIA/PS 30's cooking class preparing chicken Alfredo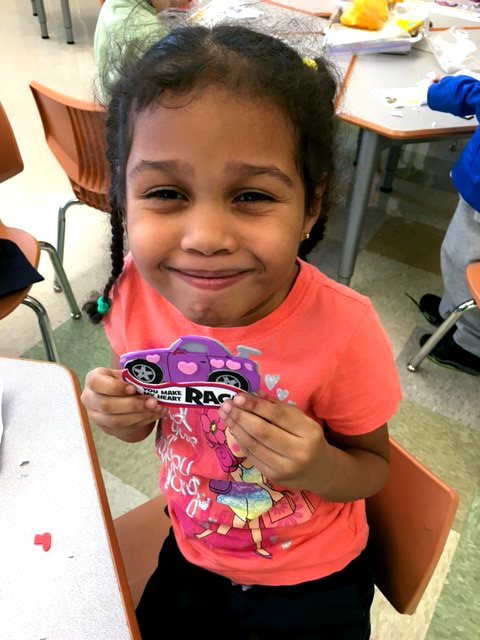 NIA/PS 30's art class made love magnets!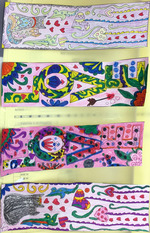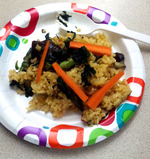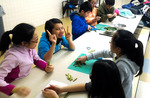 NIA/IS 229's Cooking Class served up the signature Korean rice dish bibimbap
---
NIA's Domestic Violence Awareness Program

The NIA Domestic Violence Awareness Program, supported by a grant from the NYS Division of Criminal Justice Services, sponsored by State Senator Martin J. Golden, aims to increase the public's awareness of the signs of domestic violence, elderly and relationship abuse, and provide available resources for youth, adults, and seniors in need.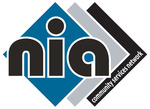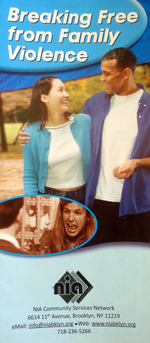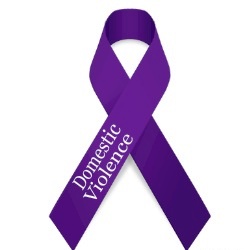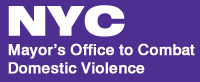 St. Luke's Roosevelt Crime Victims Treatment Center ((212) 523-4728) offers counseling, support groups, and help with claims and referrals regarding stalking, sexual abuse, murder of a family member, robbery, assault, incest, domestic violence, and rape.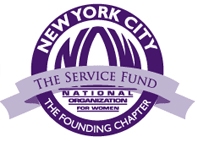 The Domestic Violence Project of the Urban Justice Center provides legal and social services for victims of domestic violence in Brooklyn. They provide representation and legal advocacy, crisis counseling, and empowerment groups. Services are available to survivors of abuse, regardless of income and in multiple languages.

You can click on any of the images above for more information and help.
---
NIA depends on the generosity of public, individual, corporate, and foundation donors, so please consider making a donation now.

Dear Friend,

The NIA/New Voices Green Team Presents...

The NIA/New Voices Green Team recently gave a presentation to their school during an assembly, raising awareness about recycling. Some of the real hazards to people, animals, and the environment in general were discussed and illustrated in their video compilation. The gravity of the situation facing our environment and all living things was addressed by the students in the following video: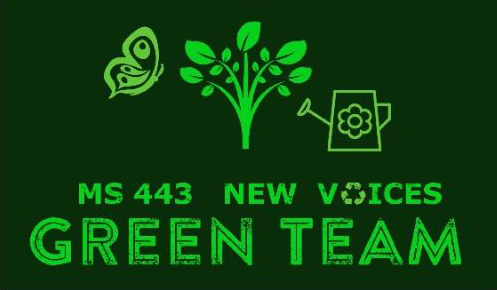 Click here to see the presentation. WARNING: This video contains content that may be upsetting.
A second presentation showcases the remarkable difference the Green Team has made at their school through their composting/recycling initiative. See it here! These efforts are part of a project submission for the Department of Youth and Community Development (DYCD) SONYC Game Changers Project competition.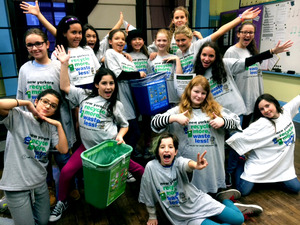 The Green Team is coached by Amy Musick.
---
NIA/New Voices? ¡Muy Caliente!

The NIA/New Voices Spanish class celebrated Mexican culture recently. With the help of their parents, the students prepared and shared traditional Mexican dishes, including taquitos, tamales, and flan. They also listened and danced to Mexican music. A great time was had by all, thanks in large part to the parents who supported this event.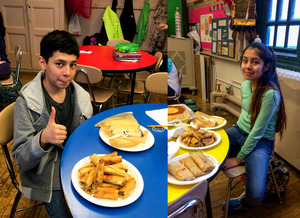 ---
NIA's Casa Es SU-CASA
Que pasa? SU-CASA! The NIA/SU-CASA residency at Boro Park Neighborhood Center is a dual-language cultural arts program led by master craftsman Xun Ye of Puppetry in Practice. Seniors may drop into art classes at the center, which are held after lunch on Tuesdays and Wednesdays until 2:30PM from March 1 through April 20. Each class focuses on a different art project, celebrating Chinese culture. The classes will culminate in a public, open-gallery event.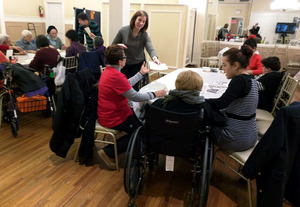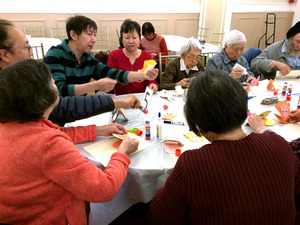 ---
NIA/KECSS Drops Its EP!

Students in NIA/KECSS's I Will Graduate—YRAP program celebrated the release of their EP (extended play) recording with a party on March 8! The EP is the fruit of their work with subcontracted service providers from Forever Loved Entertainment. Now in its second year at KECSS, two instructors (an engineer and assistant engineer) introduce and teach the students about the many facets of music production. Through hands-on activities and projects, they learn about engineering, producing, recording, songwriting, and composing vocal music.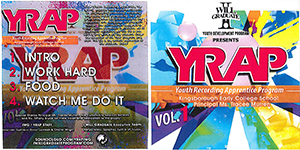 You can listen to the entire EP here!
Numerous incentives are built into the program, promoting leadership, technology, and performing arts skills development!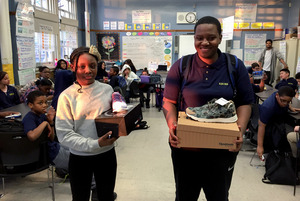 Rather than the usual bell, the school listened to the CD during class transitions. The class MVPs, Anaysia Williams and Ernest Bernaud, each received a pair of exclusive Reebok Z-Pump sneakers!
---
NIA/IS 229 art students are exploring print making, using the technique of collagraph.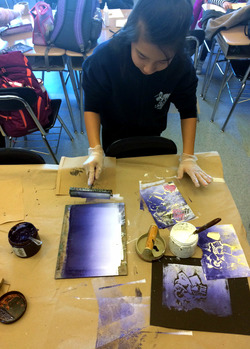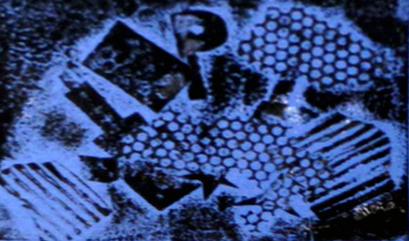 ---
NIA/IS 187 Changes the Game!
A team of youth leaders from NIA/IS 187 visited PS 186/NIA ExpandED on March 4. While there, the middle-schoolers jumped into action, assisting students in their literacy activities. The visit is part of a competition created by the Department of Youth and Community Development (DYCD) called the SONYC Game Changers Project.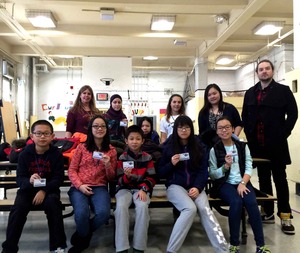 NIA/IS 187's SONYC Game Changers at PS 186
---
Program Pictures, part II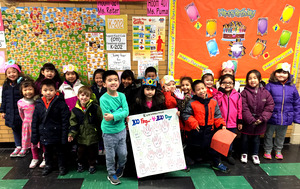 NIA/PS 247 celebrating the 100th day of school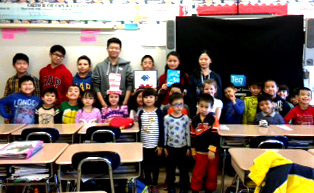 Meanwhile, NIA/IS 121 students paid it forward as well in PS 121. March 2 is Read Across America Day and Dr. Seuss's birthday!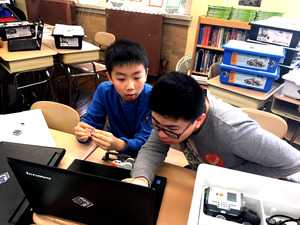 NIA/IS 227 students are studying STEM through LEGO Mechanics. Nicole Larkin is the instructor.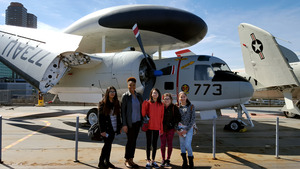 NIA/IS 227 visited the Intrepid Sea, Air, and Space Museum. New York Academy of Science mentors Laurie-Ann Edwards-Murdock and Zakia Begum led the group.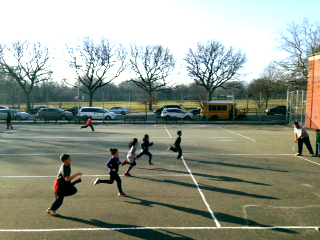 Spring is in the air at NIA/PS 229! Relay races, duck-duck-goose, red light-green light, and two-hand touch football were all good reasons for taking advantage of spring-like weather!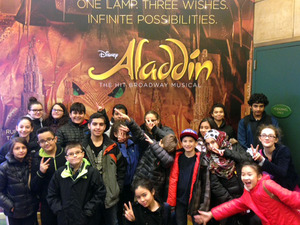 NIA/IS 30 students recently went to see the Broadway musical Aladdin.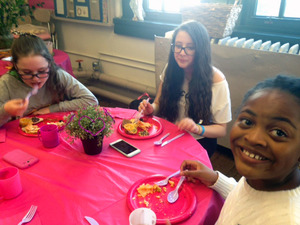 Girl Talk at NIA/New Voices. During this belated Valentine's Day party, the participants, who also prepared the food, had a lively discussion about self-worth and self-love.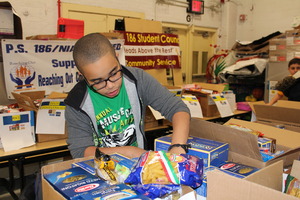 PS 186/NIA ExpandED held a school-wide food drive for the 100th day of school. Each grade was challenged to bring in 100 food items. Over 30 cartons of food were collected, then donated to Reaching Out Community Services!

PS 186/NIA ExpandED students celebrated Leap Day by leaping throughout some of their activities, including performing arts, dance, and recess!