Late March 2016
---
NIA's Seventh Annual Auction — April 14.
All Are Welcome!

Purchase Your Tickets Now!

---
NIA is now accepting applications for positions in Brooklyn, Staten Island, and Queens for this school year. We have a need for Group Leaders and Activity Specialists. Please email a résumé and cover letter to jobs@niabklyn.org and include the position title in the subject line.
---
Program Pictures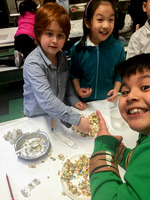 What's popping at NIA/PS 247? Marshmallow Popcorn Balls!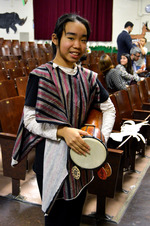 Kitty Wu, during rehearsals for Lion King KIDS at PS 186/NIA ExpandED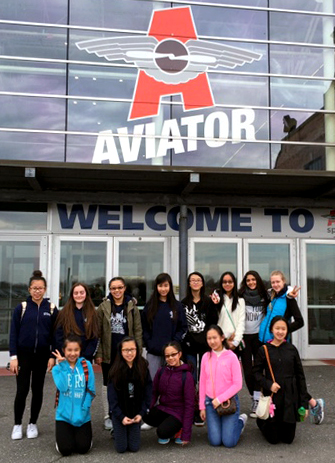 NIA/IS 229 enjoyed ice skating and gymnastics at Aviator Sports and Events Center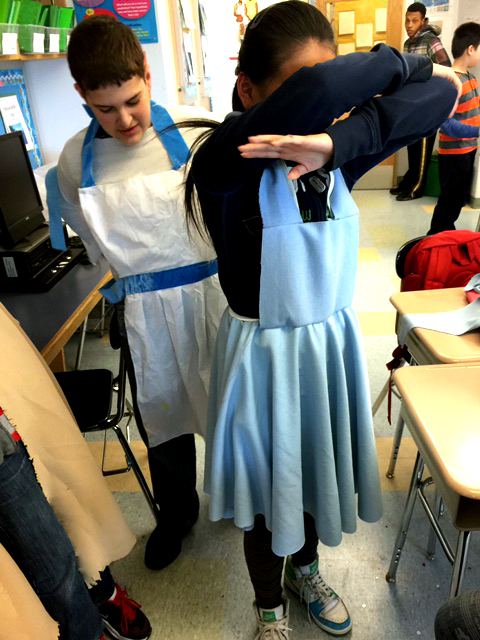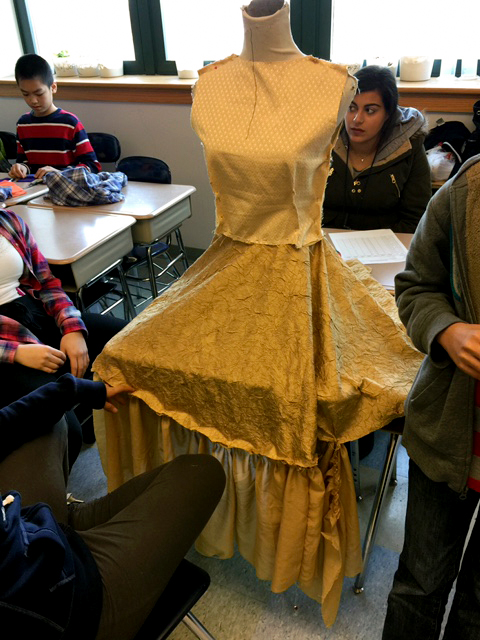 NIA/IS 229 is hard at work, preparing for its producation of Beauty and the Beast KIDS. Taylor Harlin leads the fashion club, which is making the costumes!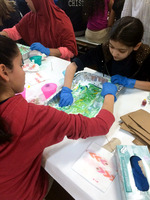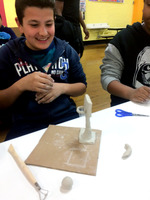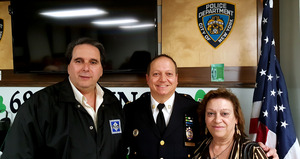 NIA President Michael A. Bové and Executive Director Rosa Casella welcome the 68th Precinct's new Commanding Officer, Captain Joseph Heyward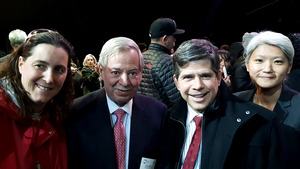 NY State Assembly Member Peter J. Abbate, Jr. and City Council Member Vincent J. Gentile at Barclays Center with NIA to see Ringling Bros. and Barnum & Bailey Circus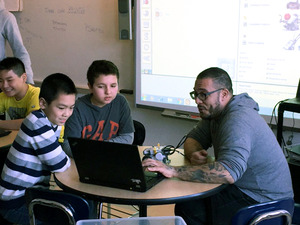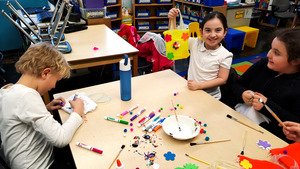 NIA/PS 134, getting ready for Spring Break
---
Won't You Throw Home Jim Daley?
Jim Daley left PS 186/NIA ExpandED to take a new position—on the baseball diamond!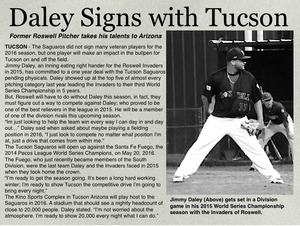 Click on the article for your "Daley" news!
---
NIA's Domestic Violence Awareness Program

The NIA Domestic Violence Awareness Program, supported by a grant from the NYS Division of Criminal Justice Services, sponsored by State Senator Martin J. Golden, aims to increase the public's awareness of the signs of domestic violence, elderly and relationship abuse, and provide available resources for youth, adults, and seniors in need.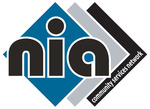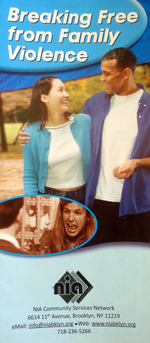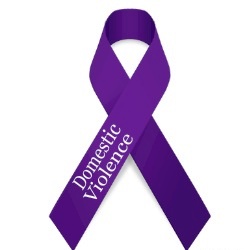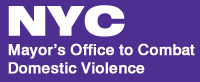 St. Luke's Roosevelt Crime Victims Treatment Center ((212) 523-4728) offers counseling, support groups, and help with claims and referrals regarding stalking, sexual abuse, murder of a family member, robbery, assault, incest, domestic violence, and rape.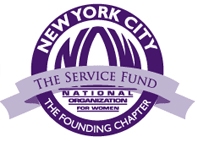 The Domestic Violence Project of the Urban Justice Center provides legal and social services for victims of domestic violence in Brooklyn. They provide representation and legal advocacy, crisis counseling, and empowerment groups. Services are available to survivors of abuse, regardless of income and in multiple languages.

You can click on any of the images above for more information and help.
---
NIA depends on the generosity of public, individual, corporate, and foundation donors, so please consider making a donation now.

Dear Friend,

NIA/IS 192's Junior Ambassadors at the U.N.

On March 16, a group of NYC Junior Ambassadors from NIA Community Services Network's Intermediate School 192, Brooklyn journeyed to United Nations Headquarters. The 14 students are part of a program that encourages middle schoolers to participate in future social change using the U.N. as an educational resource. The NYC Junior Ambassadors program, in its inaugural year, operates under the aegis of the Mayor's Office for International Affairs. NIA's program is one of only 11 schools city-wide and one of only two afterschool programs chosen to participate.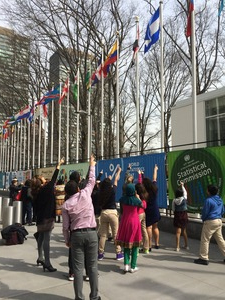 NIA/IS 192's Jr. Ambassadors at U.N. Plaza
Upon arrival, the youngsters, along with NIA Educational Advisor Lisa Korchma, Program Director Monique Wynn, and Activity Specialist Stephanie Suarez, were greeted by U.N. Department of Public Information's Kathryn Good and Aissata M.B. Camara, Strategic Relationships Manager for NYC Mayor's Office for International Affairs.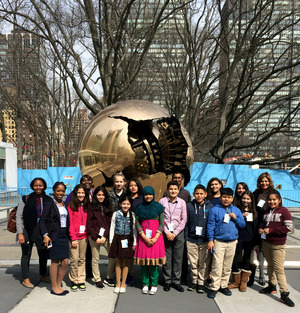 After a tour of the courtyard and lobby, the students participated in a session led by Sustainable Development Goals (SDG) Action Campaign, which introduced the U.N.'s Sustainable Development Goals. During this mock U.N. briefing, the students examined a number of refugee crises taking place around the world, including Liberia, Sierra Leone, and Syria. A highlight was the viewing of a virtual reality movie, Clouds over Sidra, that took them inside a Syrian refugee camp. The film follows Sidra, a 12-year-old girl, whose family has fled their home in Syria and now resides in a Jordanian refugee camp.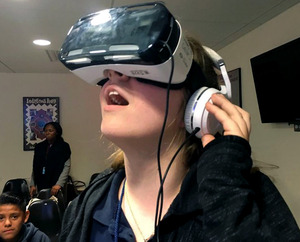 A Junior Ambassador watching "Clouds over Sidra" via a virtual reality headset. You can watch the film yourself by clicking here.
They were later joined by Penny Abeywardena, Commissioner of the Mayor's Office for International Affairs, Hillary Schrenell, Deputy Commissioner for Operations and Partnerships, Travis Hardy, Program Manager, New York City Global Partners, Inc. and Bill Chong, Commissioner of the Department of Youth and Community Development (DYCD), Keith Hicks, Director of Middle School Programs, Schools Out New York City (SONYC), Yessica Erenburg, Deputy Director of Middle School Programs, SONYC, and Mónica del Río, Program Manager, DYCD.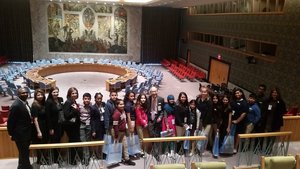 After this, the students took a curated tour of the U.N., which included a visit into the General Assembly.
---
NIA/IS 121 and 281's Intrepid Girls
Girls from NIA/IS 121 and NIA/IS 281 visited the Intrepid Museum on March 12 to celebrate Girls in Science and Engineering Day!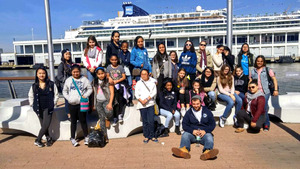 ---
NIA's Barbara Turchio Honored for Women's History Month by Assembly Member Peter J. Abbate!

NIA Community Services Network stalwart Barbara Turchio was one of five Women of Distinction honored in a March 24 ceremony by State Assemblymember Peter J. Abbate, Jr. Barbara was recognized for having "proven herself to be an extraordinary asset to her community."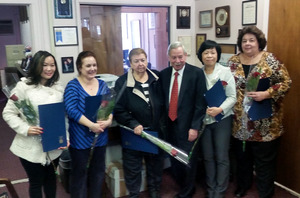 Barbara Turchio (right) with Assemblymember Peter J. Abbate, Jr. and her fellow honorees.
---
PS 186/NIA ExpandED's Global Partners
The students in PS 186/NIA ExpandED program are making a world of connections. Thanks to NIA subcontractor NYC Global Partners, Inc., the children are connected, using an online platform and original curriculum, with their peers in cities around the world! The youngsters form powerful connections with their counterparts from diverse backgrounds and learn to think beyond themselves as they partner with global classrooms to brainstorm strategies for making lasting changes in their communities.
On March 23, the young scholars were visited by Anne Dorte Riggelsen, Consul General of Denmark in New York. A former ambassador to France, Anne gave two presentations, stressing the commonalities between people in Denmark and the United States. The Consul General's Assistant Maiken Tandgaard Derno, NYC Commissioner for International Affairs Penny Abeywardena, Deputy Commissioner Deanna Bitetti, NYC Global Partners Acting Executive Director Travis Hardy, and Global Partners Intern Yein Suh were also present for the sessions.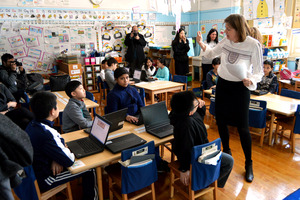 NYC Global Partners ED Travis Hardy and Commissioner, Mayor's Office for International Affairs Penny Abeywardena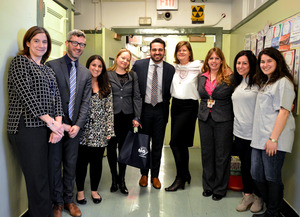 NIA Educational Advisor Lisa Korchma, Travis Hardy, NIA Director of Program Operations Annette Scaduto, Consul General's Assistant Maiken Tandgaard Derno, PS 186 AP Nicholas Frangella, Anne Dorte Riggelsen, NIA Program Director Vivian Barreto,PS 186 Teacher Nicole DiSibio, and PS 186/NIA ExpandED Group Leader Rosalia Raccuglia
These activities enhance the students' curiosity about the world and respect for cultural diversity, while also developing their positive sense of community and ability to become ambassadors for their city. They also learn to use word-processing programs, digital design, and video editing software.
---
PS 186/NIA ExpandED Stages Disney's The Lion King KIDS!

The students at PS 186/NIA ExpandED once again raised the bar with a stunning production of Disney's The Lion King KIDS! The auditorium at PS 186 in Bensonhurst had been transformed into the Serengeti, thanks to amazing set designs and decorations, when the full house was called to the Pride Lands to meet their new prince, Simba.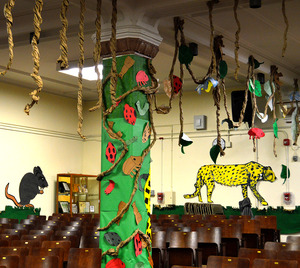 Over the next hour and a half, the audience was thrilled by the acting, singing, dancing, costumes, and props of the cast and backstage support.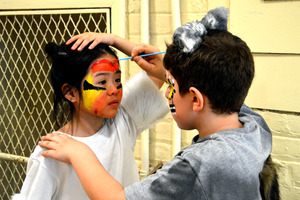 Preparations before the show
The musical production is the fruit of a collaborative effort between the students, parent volunteers, and the combined professional staffs of PS 186 and NIA.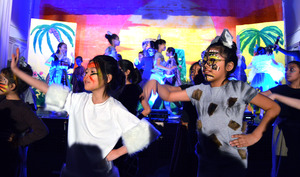 The production was directed by Renee Colavito, who also oversaw the musical direction. The Julie Taymor-inspired masks were created by Angela Arrocha.