MId-April 2016
---
NIA is now accepting applications for positions in Brooklyn, Staten Island, and Queens for this school year. We have a need for Group Leaders and Activity Specialists. Please email a résumé and cover letter to jobs@niabklyn.org and include the position title in the subject line.
---
Program Pictures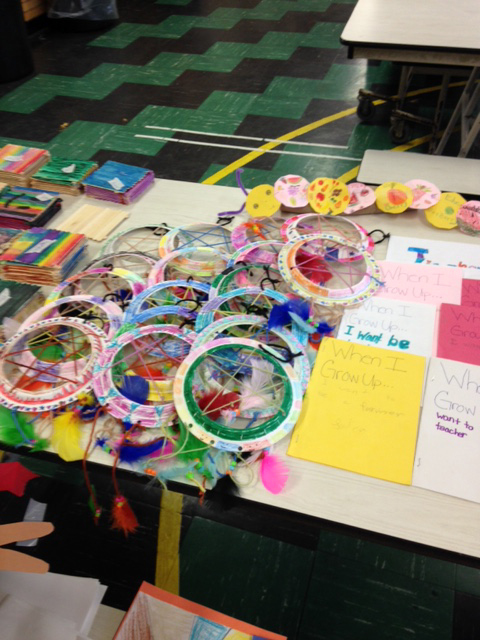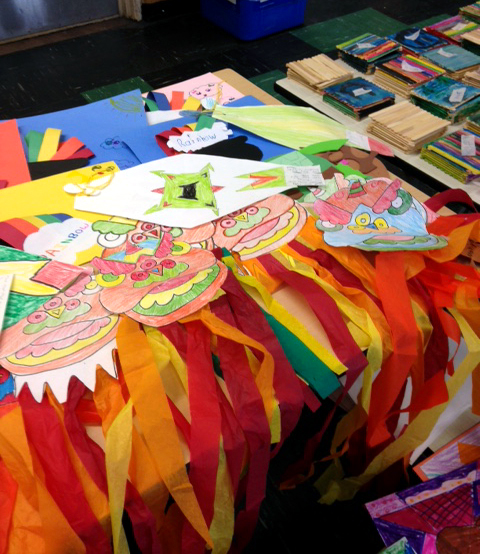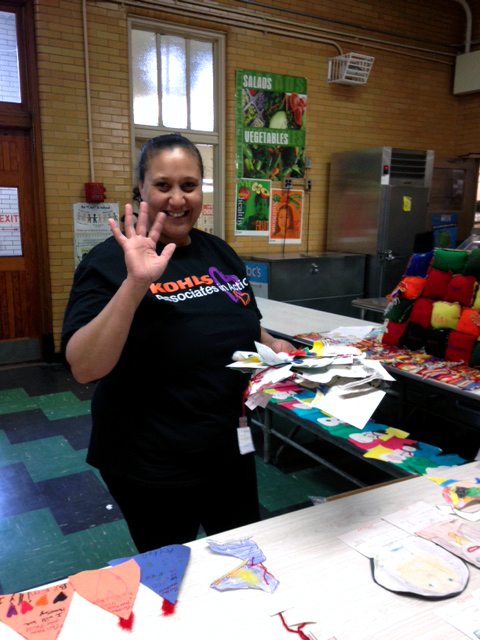 NIA/PS 247 held its annual boutique, with help from Kohl's Cares volunteers. All proceeds ($280.80) will go to Materials for the Arts!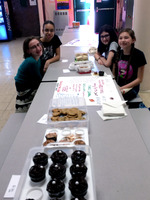 NIA/New Voices students made treats in Danielle Pignataro's service learning class for a bake sale. The proceeds are earmarked for a school for the blind in Uganda!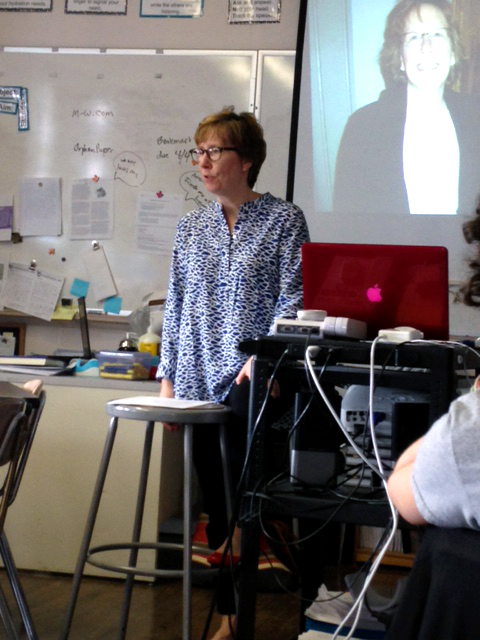 YA and picture book author Meg Wiviott visited NIA/New Voices' creative writing class to facilitate a workshop on writing in verse. The students read her most recent novel, "Paper Hearts" and were thrilled to meet her and have her sign their books!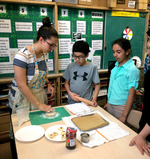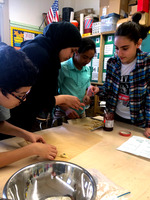 Cooking class at NIA/IS 104
Potato sack races at NIA/PS 330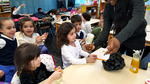 NIA/PS 134 students, learning about tornados with Faiza Gul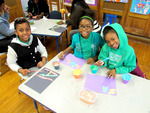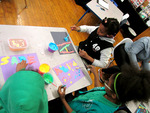 NIA/CWC students made their own 'puffy paint' using glue, shaving cream, and food coloring!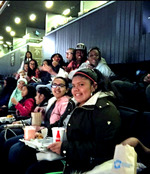 NIA/UASCJ visited Barclays Center to watch New Orleans take on the Brooklyn Nets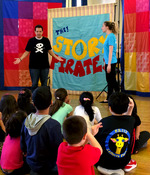 The Story Pirates visited NIA/PS 112
---
NIA's Domestic Violence Awareness Program

The NIA Domestic Violence Awareness Program, supported by a grant from the NYS Division of Criminal Justice Services, sponsored by State Senator Martin J. Golden, aims to increase the public's awareness of the signs of domestic violence, elderly and relationship abuse, and provide available resources for youth, adults, and seniors in need.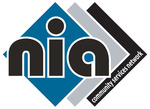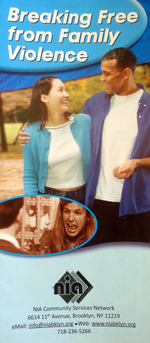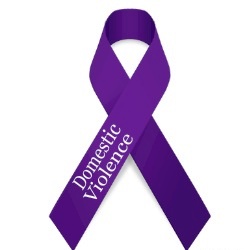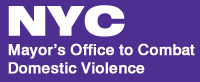 St. Luke's Roosevelt Crime Victims Treatment Center ((212) 523-4728) offers counseling, support groups, and help with claims and referrals regarding stalking, sexual abuse, murder of a family member, robbery, assault, incest, domestic violence, and rape.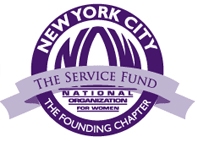 The Domestic Violence Project of the Urban Justice Center provides legal and social services for victims of domestic violence in Brooklyn. They provide representation and legal advocacy, crisis counseling, and empowerment groups. Services are available to survivors of abuse, regardless of income and in multiple languages.

You can click on any of the images above for more information and help.
---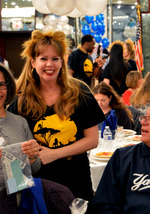 The Lion Queen — NIA's Vivian Barreto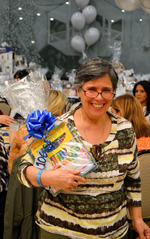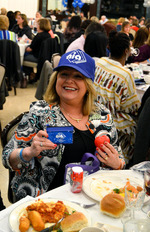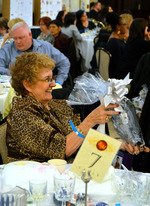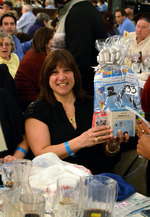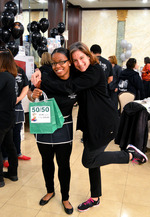 NIA's Tiffany Bruce and Lisa Korchma
---
NIA depends on the generosity of public, individual, corporate, and foundation donors, so please consider making a donation now.

Dear Friend,
NIA Holds Seventh Annual Fund-Raising Auction!
Hundreds of community members flocked to the Rex Manor in Brooklyn for NIA's annual auction. The theme for this year's fundraiser was Travel Around the World. In addition to wonderful food and community camaraderie, attendees walked away with fabulous prizes and the great feeling that comes from knowing you've helped support the wonderful work NIA does for children, families, and communities throughout Brooklyn, Queens, and Staten Island!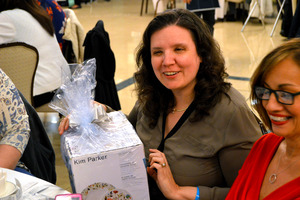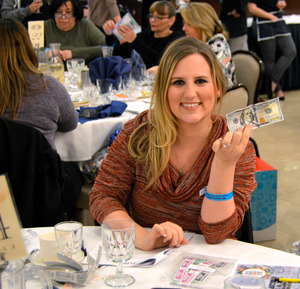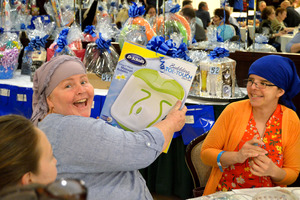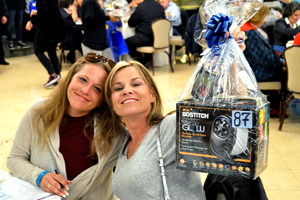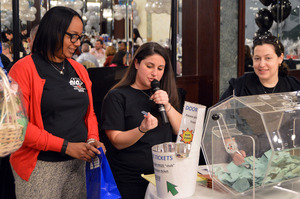 NIA's Jennifer Padilla Howard, Annette Scaduto, and Vera Ekht triple-checked for auction accuracy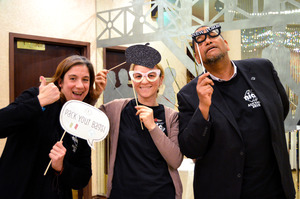 Numerous VIPs, including NIA's Lisa Korchma, Galina Antonova, and Peter Grosett, were in attendance!
---
The Scene Is Clean with the NIA/New Voices Green Team
The NIA/New Voices Green Team operates as part of the Schools Out New York City (SONYC) Game Changers. Click on the picture above to watch a short video that really captures the magnitude of what the team has achieved thus far. As you'll see, the group is creating real change in their school. The Green Team is coached by Amy Musick.
---
NIA/IS 187 Changes the Game!

As reported earlier, NIA middle schoolers at IS 187 have been visiting the elementary students at PS 186, providing them with additional help during homework time.
PS/IS 229 was the site of a recent family workshop provided by NIA and facilitated by Learning through Expanded Arts (LeAp). With online and interactive games, families took a fun approach to Common Core test prep, learning how to use the internet for this purpose. With the parents and their children working together to earn high scores, there was plenty of fun for everyone. There were also plenty of take-home information and resources for the participants.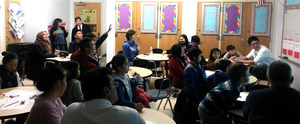 NIA's Family Workshop at PS/IS 229 received a visit from City Councilmember Vincent J. Gentile
The program was made possible by a grant to NIA sponsored by Councilman Vincent J. Gentile through the NYC Department of Youth and Community Development.
---
Healthy Eating at NIA/New Bridges

NIA/New Bridges students have been spending the entire month learning about health and nutrition. They have studied the food pyramid, made their own restaurants, and are gearing up to film their own commercials. Before they open their doors to the public, however, the students performed a few taste tests, the better to set their menus. With fruit kabobs and cracker snack assortments, MasterChef Junior may want to keep an eye out for a new wave of competition!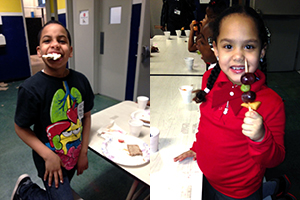 ---
NIA/Bay Academy Goes for the Gold!
Two of NIA/Bay Academy's Science Olympiad teams recently captured both second and fourth places during the NYC Regional Science Olympiad Competition. In their best performance to date, the team won medals in 22 out of 22 events as they competed against 30 of the top teams in the city! In all, they've earned nine gold medals, two silvers, and four bronzes. Incredibly, this is only their second year of competition. Next up? The New York State Science Olympiad Competition in Syracuse!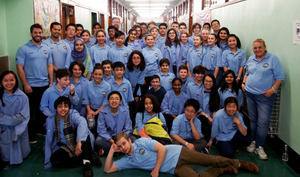 ---
NIA at PS/IS 104 Steps Into the Spotlight!
NIA's students from both PS 104 and IS 104 took the stage on April 5 to strut their stuff at their annual spring performance. Youngsters from PS 104 got the evening off on the good foot with their dance performance to Uptown Funk. They were directed by NIA's Hendrick Ramos.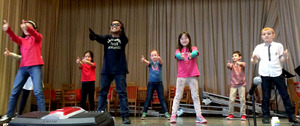 An NIA percussion ensemble, directed by Midori & Friends' Fred Trumpy, then amped up the audience with their dramatic drumming. The Talujon Percussion Ensemble joined the youngsters, adding to the excitement!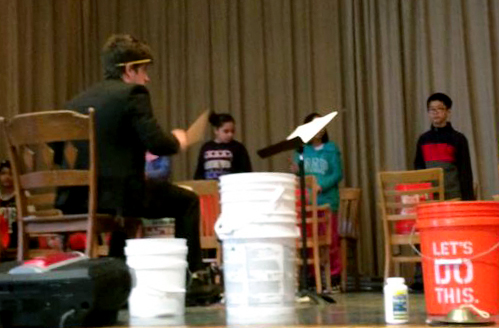 The professional group, which includes Mr. Trumpy also performed by themselves, exciting and delighting with non-traditional instruments.

Next up was NIA/IS 104's step team, The Stepsisters. Their electrifying performance (which you can see here and here) brought down the packed house! The Stepsisters are led by NIA's own Brianna John.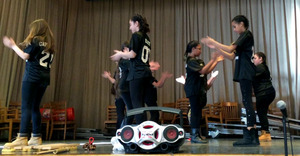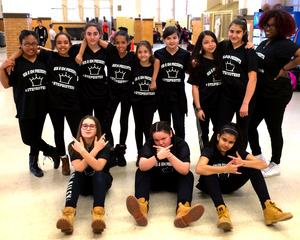 The Stepsisters gave a wicked performance!
---
NIA Makes Its Move at 2nd Annual DYCD Chess Masters Tournament
Students from NIA's SONYC programs at IS 104, IS 187, and IS 227 participated in the Department of Youth and Community Development's second-annual Chess Masters Tournament on April 9. Competing against nearly 300 students from all five boroughs,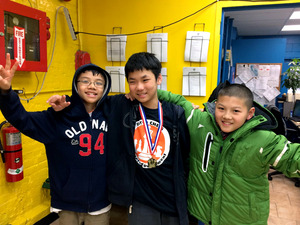 NIA/IS 227's Kevin He He, Chris Lin, and Jing Fei Zhang at the DYCD Chess Masters Tournament. Kevin won three of the four rounds. Chris and Jing Fei took a pair apiece!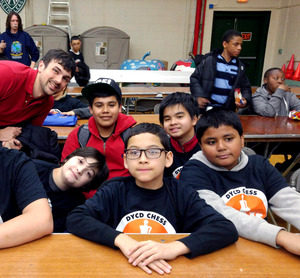 NIA/IS 187's Derek Lao took ninth place in the Junior High School Open!
---
Program Pictures, part II

NIA/IS 303 students are in rehearsal for their upcoming production of "Hairspray." Justin Colon (center) is doing the choreography.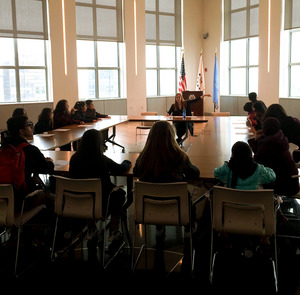 United States Ambassador to the United Nations Samantha Power addressing NIA/IS 192's NYC Junior Ambassadors at the US Mission to the UN.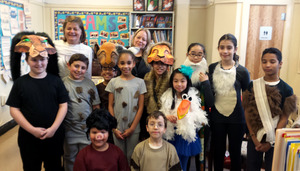 Anne Dorte Riggelsen, Consul General of Denmark in New York and Consul General's Assistant Maiken Tandgaard Derno with the cast of PS 186/NIA ExpandED's Disney's Lion King KIDS