June 2016
---
NIA is now accepting applications for positions in Brooklyn, Staten Island, and Queens for this school year. We have a need for a Program Supervisor, a Program Director, Group Leaders and Activity Specialists. Please email a résumé and cover letter to jobs@niabklyn.org and include the position title in the subject line.
---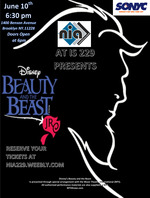 NIA/IS 229 will present Disney's Beauty and the Beast Jr. on June 10 at 6:30PM. Reserve your tickets now at nia229.weebly.com!
---
NIA/CWC Holds Its Spring Open House
NIA/Citizens of the World, Crown Heights held its Spring Open House on May 18 and welcomed their largest turnout yet! Parents and families were treated to a performance of Stevie Wonder's Ngiculela/Es Una Historia/I Am Singing, which was led by Evan Joseph. First-, Second-, and Third-grade students sang in Swahili, Spanish, and English. This was followed by drama performances from every grade, led by Ashley Benoit. The third grade recited two poems by Langston Hughes; second graders performed improvised scenes; first graders sang a selection form High School Musical; and the kindergarteners performed The Three Little Pigs!
---
Program Pictures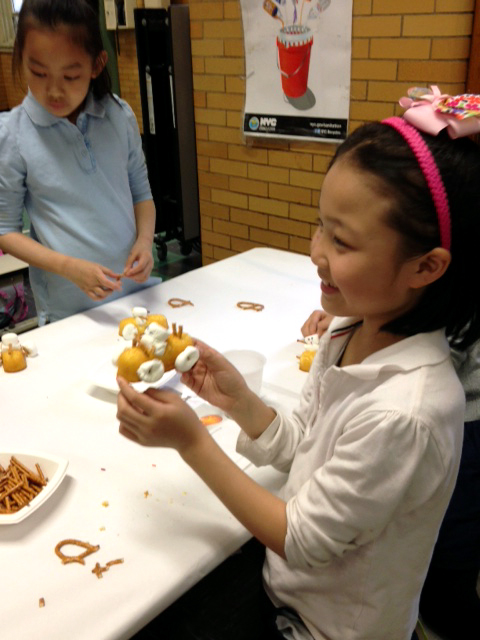 NIA/IS 247 chefs made Twinkie cars in cooking class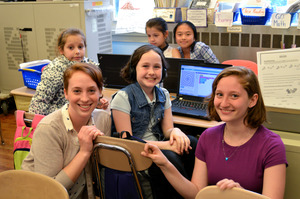 Members of Brooklyn Tech's Girls Who Code Club visited PS 186/NIA ExpandED to introduce, excite, and educate 2nd- through 5th-graders about coding. Google's Katie Holden and Brooklyn Tech physics teacher Kathleen Davey logged in as well!
Ifaz Howlader and Omar Aljahmi both medaled at a recent Chess-in-the-Schools tournament. Barry Gibbons leads the chess classes at NIA/IS 104.
NIA/IS 104 students and their families went to see Aladdin on Broadway!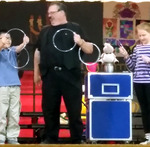 Phillip Klipper of WILL ASTOUND YOU PROD., INC. performed magic at NIA/PS 229
NIA/PS 247, celebrating National Backyard Games Week!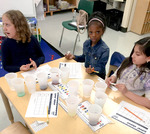 STEM students at NIA/PS 264 are studying acids and bases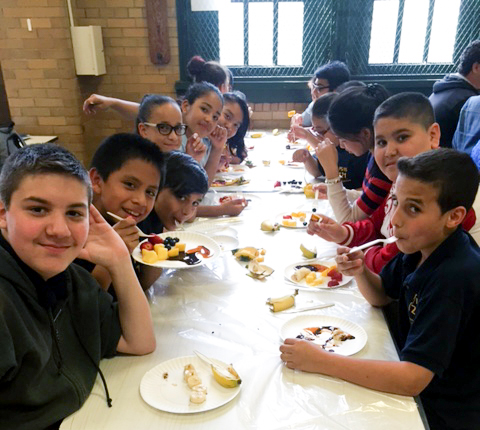 NIA/IS 121 enjoying their own fruit salad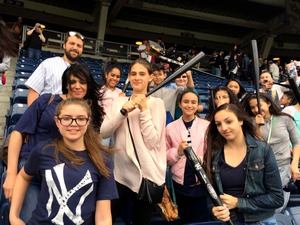 NIA/IS 281 was swinging for the fences at Yankee Stadium. Clearly inspired, the Bronx Bombers hung the Chicago White Sox out to dry, 2 – 1.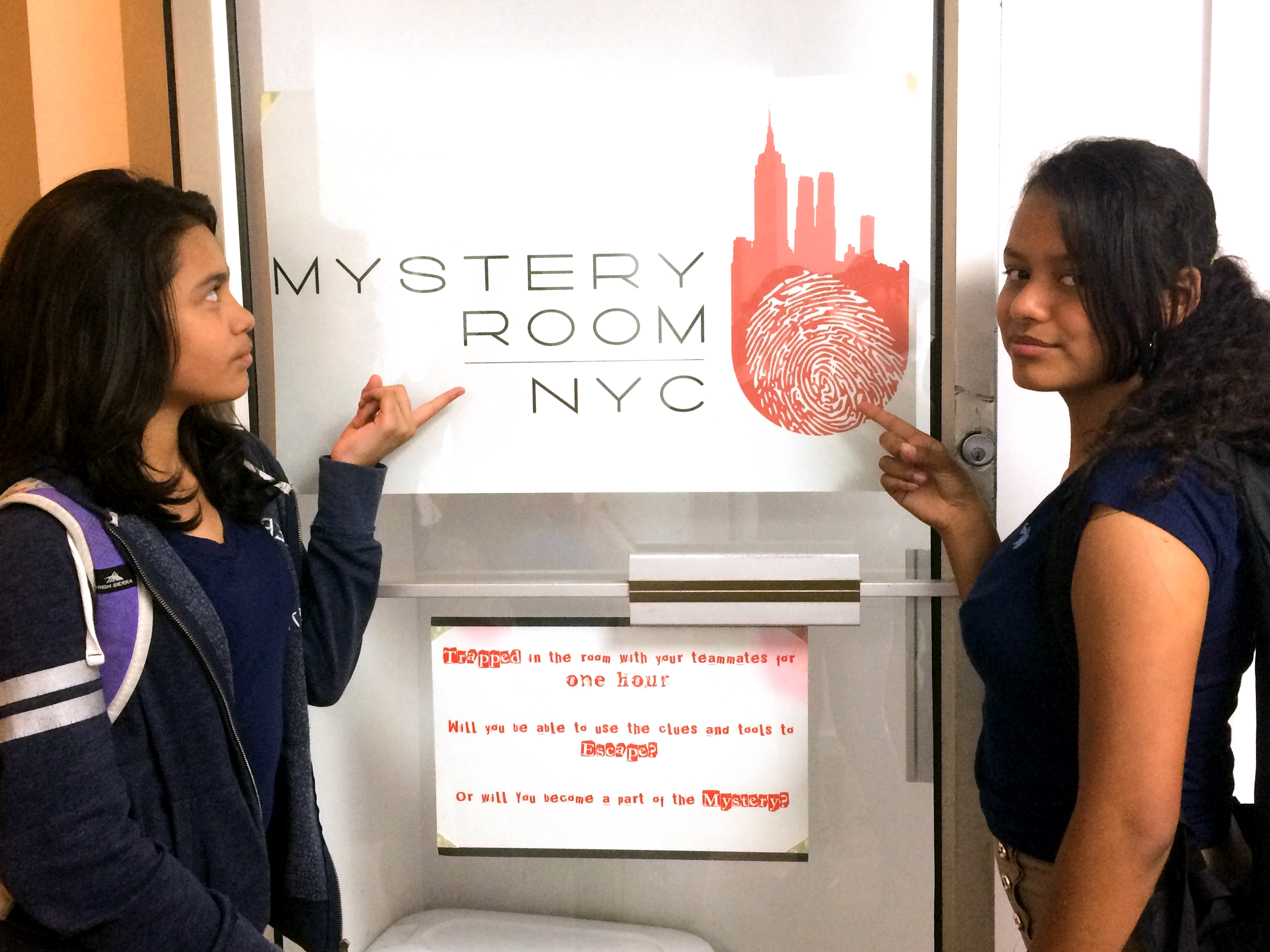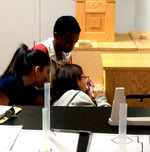 NIA/IS 192 students were on the case at Mystery Room NYC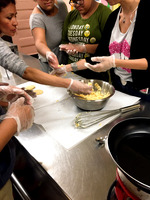 Cooking class is in session at NIA/IS 192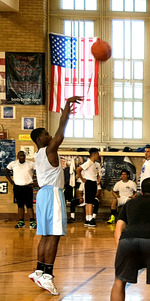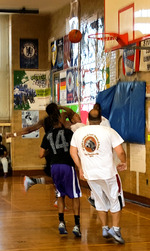 NIA staff members recently competed in what is expected to be the first of many annual basketball games! This year's bragging rights go to the black team, whose members work at IS 104, IS 187, IS 229, and IS 192!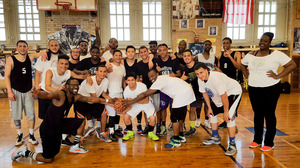 ---
PS/IS 30 Science Teacher Looking to Blast Off!
The students of PS/IS 30 Science Teacher and NIA staffer Nathan Tubbs have the chance of a lifetime to visit Cape Canaveral to watch a rocket, containing an experiment they're working on, blast off! Please watch this short video to find out more and learn how you can help make this happen!.
---
NIA's Domestic Violence Awareness Program

The NIA Domestic Violence Awareness Program, supported by a grant from the NYS Division of Criminal Justice Services, sponsored by State Senator Martin J. Golden, aims to increase the public's awareness of the signs of domestic violence, elderly and relationship abuse, and provide available resources for youth, adults, and seniors in need.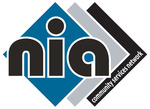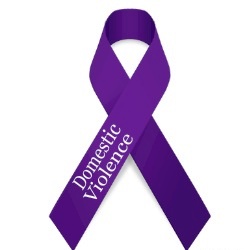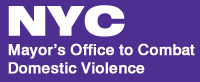 St. Luke's Roosevelt Crime Victims Treatment Center ((212) 523-4728) offers counseling, support groups, and help with claims and referrals regarding stalking, sexual abuse, murder of a family member, robbery, assault, incest, domestic violence, and rape.
---
Amazon Smile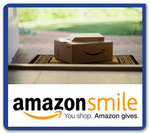 ---
NIA depends on the generosity of public, individual, corporate, and foundation donors, so please consider making a donation now.

Dear Friend,
NIA at Washington, D.C. ExpandED's National Convening
NIA CEO Mary Anne Cino and Director of Program Operations Annette Scaduto, Program Director Vivian Barreto, PS 186K Assistant Principal Nicholas Frangella, and educator/youth developers from New York City, Baltimore, and New Orleans, joined ExpandED Schools and Nation Demonstration for their fifth National Convening. Topics covered included recent, relevant legislation and exploring dimensions of sustainability for expanded learning time programs.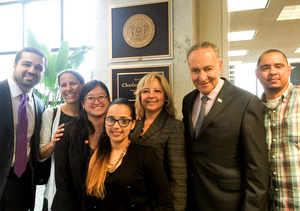 Nicholas Frangella (left), NIA CEO Mary Anne Cino (fourth from left), and others met with United States Senators for New York Charles E. Schumer (second from right) and Kirsten Gillibrand, as well as the U.S. Department of Education.
The conveners also went to Capitol Hill, where they advocated for continued federal support and resources for expanded learning time!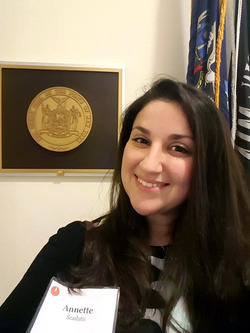 Ms. Scaduto Goes to Washington
---
NIA/IS 192's Junior Ambassadors Receive Switzerland's Ambassador to the UN!
The Junior Ambassadors of NIA/IS 192 were visited by Jurg Lauber, the Swiss Ambassador to the United Nations, New York. The ambassador described a typical day in the life of an ambassador, shared his pathway to the UN, and fielded questions from the youngsters about his work (One example: "Can you talk a little bit about the work Switzerland does to protect human rights around the world?")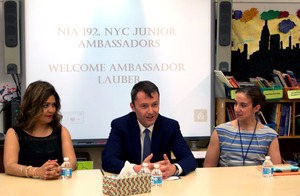 Swiss Ambassador to the UN Jurg Lauber, flanked by NIA Leadership Specialist Stephanie Suarez and NIA Educational Advisor Lisa Korchma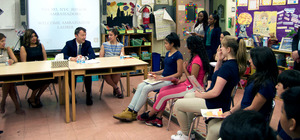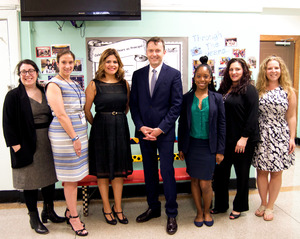 Deputy Commissioner for Operations and Strategic Partnerships Hilary Schrenel, Lisa Korchma, Stephanie Suarez, Jurg Lauber, NIA Program Director Monique Wynn, NIA Educational Specialist Catherine Campanella, and Mayor's Office for International Affairs Deputy Commissioner Deanna Bitetti
---
The NIA/New Voices Green Team Spreads the Love
The NIA/New Voices Green Team is spreading the greening love with the faculty, staff, and administration of their school! As a thank you for their hard work and dedication to the New Voices community, plantings from their Carton Garden are being shared, along with compostable bags of organic soil, so that the lovely flowers, plants, greens, and herbs can be replanted into gardens, containers, and window boxes all around our city!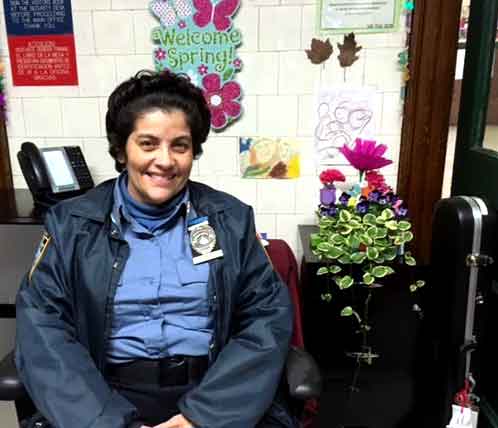 BREAKING NEWS: The NIA/New Voices Green Team took second place in the city-wide SONYC Game Changers competition for Civic Engagement! And NIA/IS 187's tutoring project, NIA Tiny Brains Squared came in third in the Service Learning Category!

The NIA/IS 187 Tiny Brains Squared Team
---
Children's Author DM Dondero Visits NIA/PS 247, 229, and 134!
DM Dondero, author of Kelly Green and the Green Hats and Kelly Green's I Have a Green Hat, has been making the rounds of NIA's programs, recently visiting three schools to read from her work and inspire a love of literacy with the youngsters there.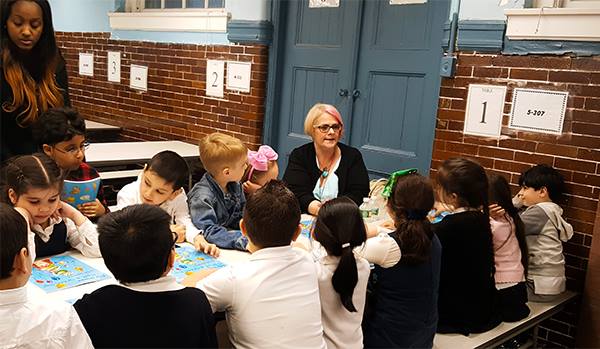 Her readings were followed up with Q & A sessions, where a correct answer earned participants a green hat of their very own!
Currently working on her second installment of the chapter books, the character Kelly Green got her start when Ms. Dondero created a poem to recite to her child when she wouldn't go to sleep!
---
Assemblymember Pamela Harris Opens New Offices in Bay Ridge
NIA CEO Mary Anne Cino and Executive Director Rosa Casella joined Assembly Speaker Carl Heastie, City Council Members Vincent J. Gentile, Mark Treyger, 68th Precinct Captain Joseph Hayward, and community leaders to congratulate Assemblymember Pamela Harris on her new offices. The Assembly District 46 pol can now be found at 8525 Third Avenue, Brooklyn.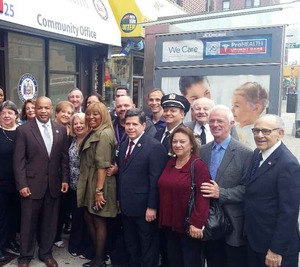 ---
NIA/New Voices Has Fun on the Run!
The NIA/New Voices Run4Fun group is making their move! Taking advantage of the beautiful spring weather, the group ran from their school to Greenwood Cemetery, then carbed up with some freshly baked rolls at Baked in Brooklyn, before running back to school!
---
PS 186/NIA ExpandED Break Dancers and Lion King KIDS Cast Wow Seniors in Boro Park

There was more than lunch on the menu at Boro Park Senior Center on May 16 when break dancers and actors from PS 186/NIA ExpandED's program dropped in to entertain all. The youngsters were there as part of the culminating events for the SU-CASA Cultural Arts Engagement that has taken place over 17 sessions. Teaching Artist Xun Ye, through NIA sub-contractor Puppetry in Practice, conducted an extra session with the golden-agers to their great delight.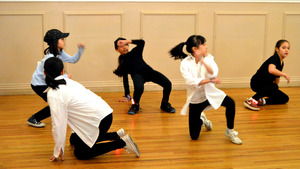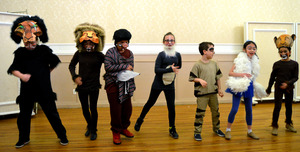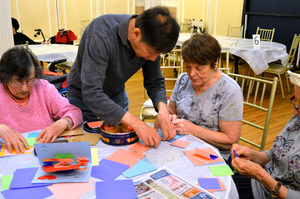 ---
NIA Pen Pals
NIA students from New Bridges Elementary, PS 95, and Citizens of the World, Crown Heights met face-to-face for the culmination of their second year pen pal project. This year, the students began writing to each other in January about their families, schools, and favorite activities. They also made postcards with photos and drawings. The meet-up allowed the pen pals to meet in person for the first time, eat pizza and snacks, and enjoy science, dance, art, and ice-breaker activities with the staff from all three sites. Through this project, the NIA is helping participants take very important steps toward becoming great "citizens of the world!"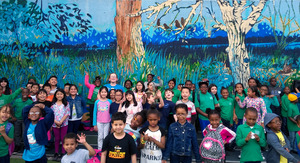 Pen pals posing in front of a mural at school
---
Program Pictures, part II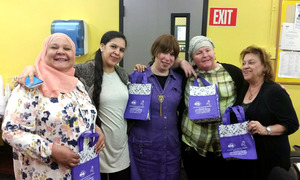 NIA Executive Director Rosa Casella recently visited The Moroccan American Council to Empower Women. The collaborative event focused on the issue of domestic violence.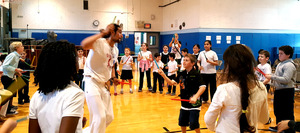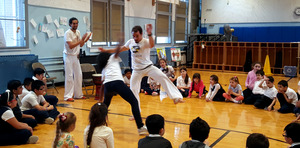 NIA/PS 134 held a capoeira event...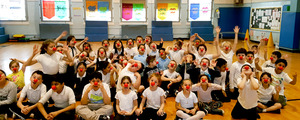 ...and celebrated red nose day! By saving and recycling bottles and holding a dance-a-thon, NIA/PS 134 was able to donate $150 to the Red Nose Day Fund! The Fund uses comedy to raise monies that are donated to charities that help our neediest children.