Dear Friend,
---

August 2016
---
The NIA is pleased to announce the appointment of two new Program Supervisors.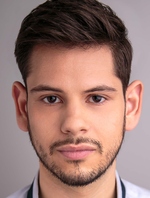 Anastasio "Staz" Pollari

(left) is the former program director at IS 281K (the Joseph B. Cavallaro School). Prior to his tenure at IS 281K, Staz, who has been with the NIA for 10 years, served at various NIA sites.

Staz

attended Brooklyn College, where he earned a Bachelor's degree in Psychology.
Ian Pruneda

is the former program director at IS 98K Bay Academy. Before he joined the NIA in October 2015, Ian was performing musical theater and teaching voice in the New York/Northeast regions. Ian attended UCLA for his undergraduate degree and recently received a Masters of Music from New York University.
---
Program Pictures ...
---
I.S. 443 - New Voices
Celebrating
Malala
Day at City Hall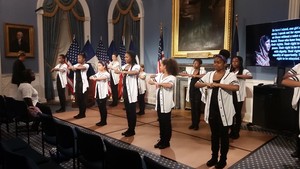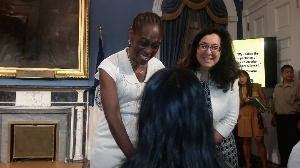 On July 12th, the NIA Storming Steppers of I.S. 443 - New Voices were invited by the First Lady of NYC, Chirlane McCray (left, bottom photo), to celebrate Malala Day at City Hall. The steppers, who won the citywide competition for middle schoolers, performed in the Blue Room for the first lady, and her guests in an intimate setting and were individually given awards for promoting gender equality in their community. Their message of Girl Power has been spread far and wide. The first lady later re-tweeted their performance.
---
I.S. 104
Trip to "Dave and Busters" in Times Square
NIA Program Director at PS/IS 104, Bianca Naco (left), one of her summer camp students,

Humna

Iqbal (middle) with Sam Russell (top, right) the special activities coordinator for Harmony Services in Brooklyn, and one of the young men he works with (bottom, right). They met at a trip to "Dave and Busters" in Times Square. Sam was very impressed with Humna's effort to make his student feel like he was a member of the NIA group.
---
P.S. 186
Cook Shop for Students and Families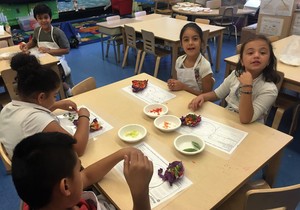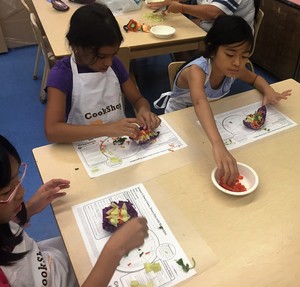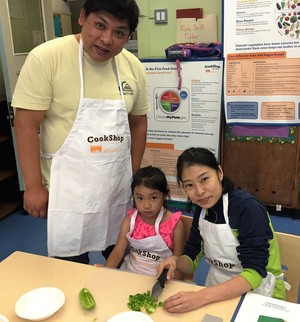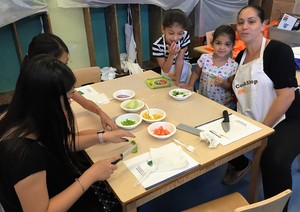 ---
Let's Dance!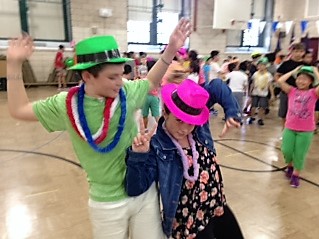 Art Project with
Esly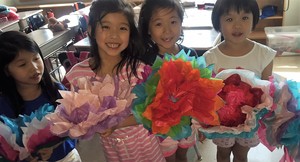 Flipping the Books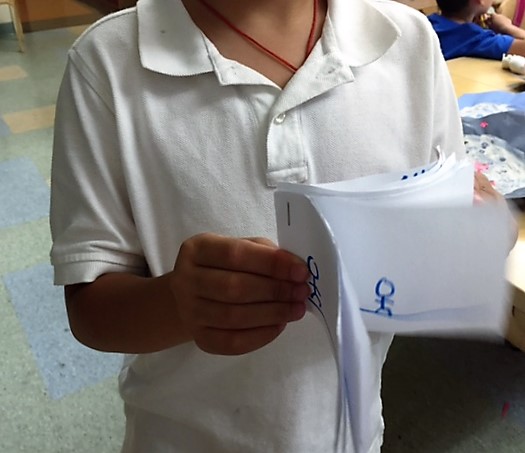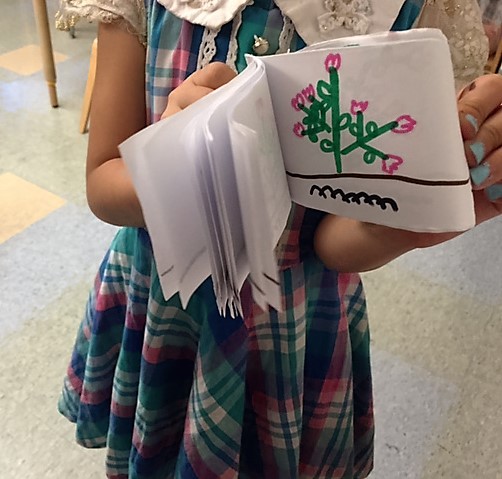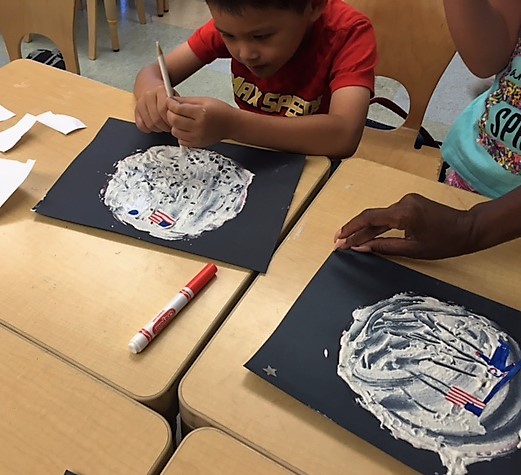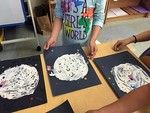 ---
0h10
M1ke Dazzles Campers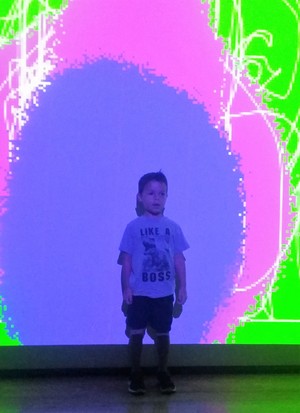 The campers at P.S. 264 received a visit from

0h10

M1ke, a visual and digital artist.

0h10

M1ke

provides visual backdrops for his electro/funk band

Comandante

Zero, as well as other dance and musical acts both here in New York City and on tour outside the U.S. At 264, he used a tablet and laptop to project drawings onto our students set to music, and answered their questions about how he does his work.
Shanelle
Jenkins Shares Her Musical Talents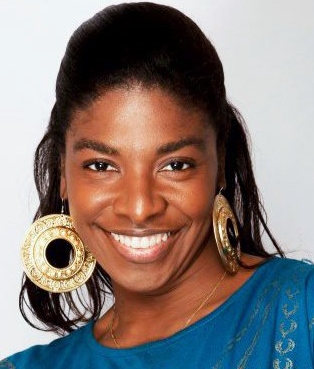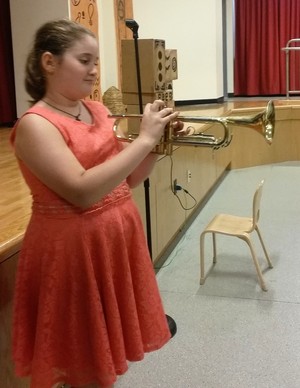 Follwing 0h10 Mike, the campers were treated to a presentation by the NIA's own Shanelle Jenkins (left), the Program Director at P.S. 95. Shanelle is a trumpet player, vocalist, and bandleader. At P.S. 264's summer camp, Shanelle built on her visits from previous summers by playing both jazz and classical selections, answering questions about the different parts of her instrument, and playing musical games.
Building "Mr.
Roboto!"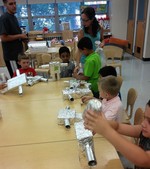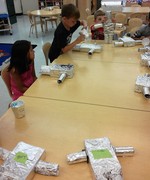 First grade campers at P.S. 264 making robots with NIA Art Activity Specialist Rhonda Guariniello (standing center, photo left). Students and s
taff brought in "robot supplies" over two weeks, and their designs saw the light of day!
Green Hats are Tops!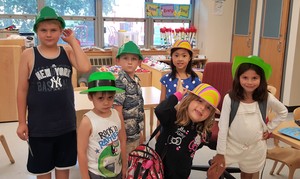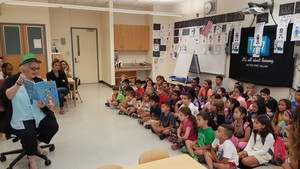 Author Donna Dondero visited the P.S. 264 summer camp, where she read excerpts from her two books and afterwards had a small Q&A with the children. Those who answered correctly won special green hats and one lucky winner received her own set of autographed books

Around the World with the 264 Campers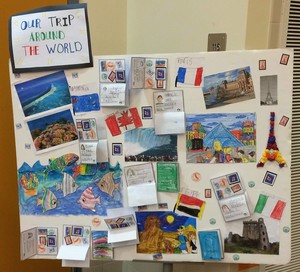 ---
Summer Strolls on 3rd Avenue
The NIA participated in the annual Summer Stroll series on Brooklyn's 3rd Avenue. NIA staff manned an information table with giveaways, other staff did face painting on exuberant visitors! The Strolls are part of a custom-tailored project based on Summer Streets, the New York Department of Transportation's project that closes streets for everyone to play, walk, dine and enjoy avenue wide cultural activities. Brooklynites and non-Brooklynites from near and far came and experienced diverse cultural offerings.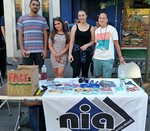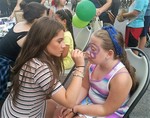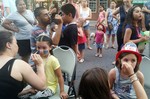 ---
Family Movie Nights In The Park
Along with Councilman Vincent Gentile, the NIA sponsored Family Movie Nights in the park. Each movie was preceded by face painting, games, ice cream, and other fun stuff. Already screened were the following films:
"Inside Out" in Bensonhurst Park

"Zootopia" in McKinley Park
Coming up on September 24 is "The Good Dinosaur" in Owl's Head Park. The fun stuff starts at 6:00 PM, followed by the movie at sundown.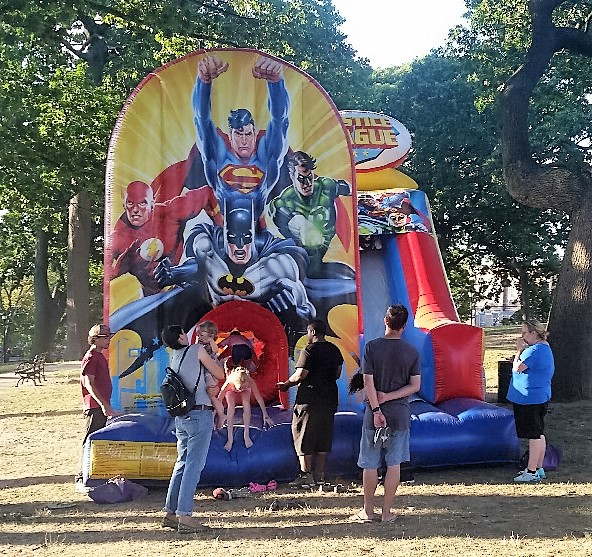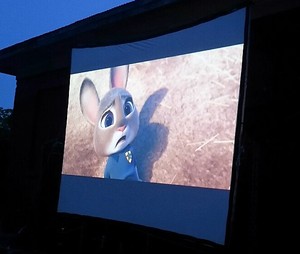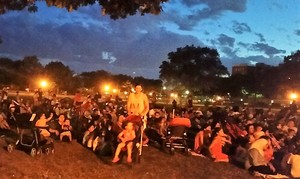 NIA's Domestic Violence Awareness Program
The NIA Domestic Violence Awareness Program, supported by a grant from the NYS Division of Criminal Justice Services, sponsored by State Senator Martin J. Golden, aims to increase the public's awareness of the signs of domestic violence, elderly and relationship abuse, and provide available resources for youth, adults, and seniors in need.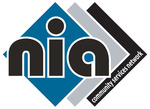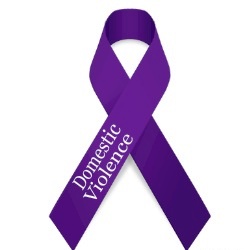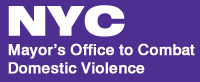 St. Luke's Roosevelt Crime Victims Treatment Center ((212) 523-4728) offers counseling, support groups, and help with claims and referrals regarding stalking, sexual abuse, murder of a family member, robbery, assault, incest, domestic violence, and rape.
---
---
... More Program Pictures
---
Performing "Beauty and the Beast"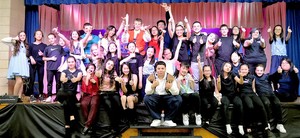 It's Carnival Time!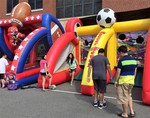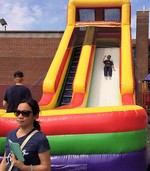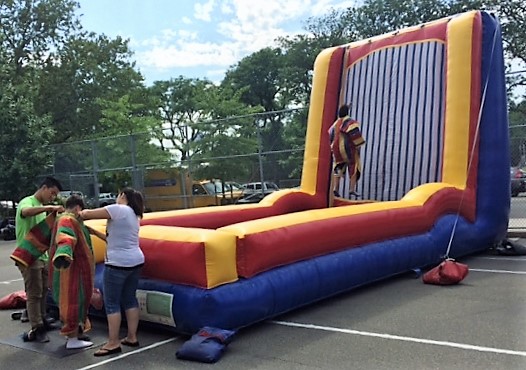 Conjuring Aladdin on Broadway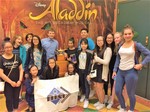 ---
Bubble Soccer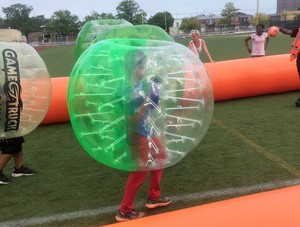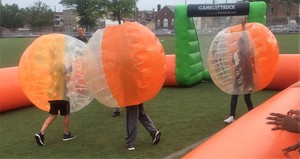 Dunking the Dean and Other Carnival Delights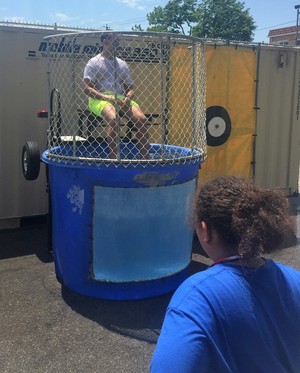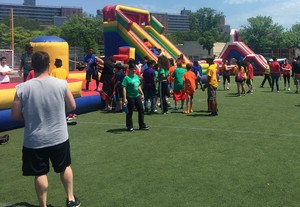 ---
On Broadway with the "Lion King"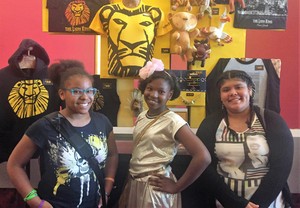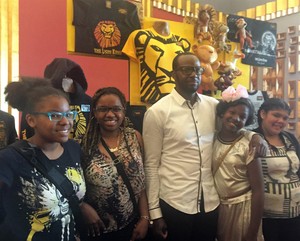 ---
I.S. 121
Team Building with Activity Specialist Louis Brevetti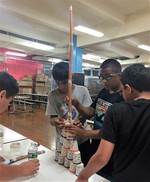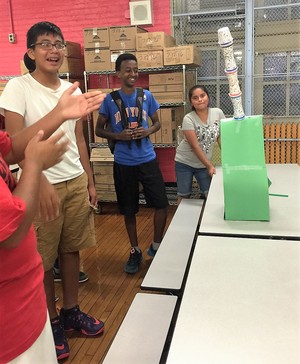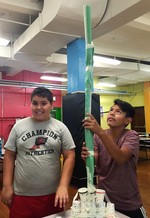 Making Our Own Pizza at "T
wo Boots Pizzeria"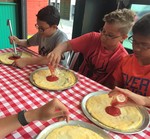 ---
I.S. 239 - Mark Twain (New Site)
Summer Camp
Summer Celebration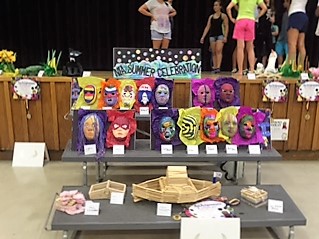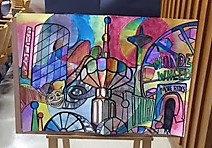 ---
I.S. 281 Summer Camp
Fabric Arts with Carolyn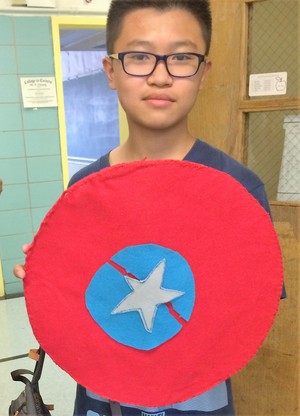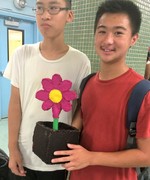 ---
I.S 227
Undefeated Girls Basketball Team and
NIA Intramural Camps!!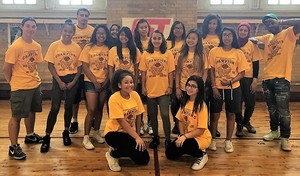 ---
P.S. 95
Step and Repeat Eagle Awards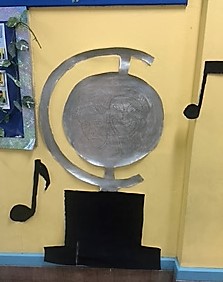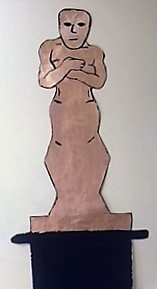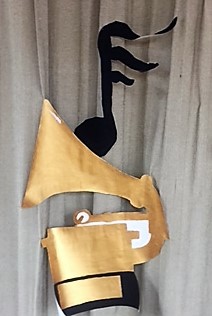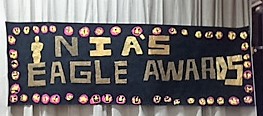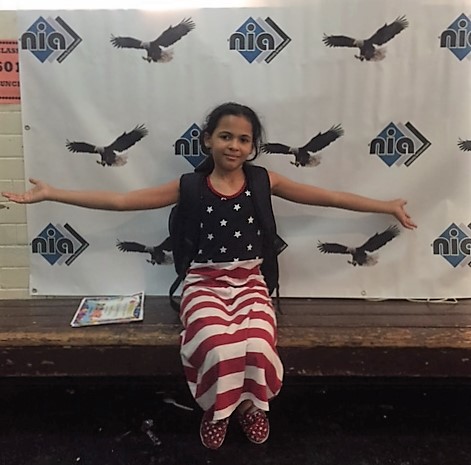 ---
P.S. 330Q
Indoor/Outdoor Carnival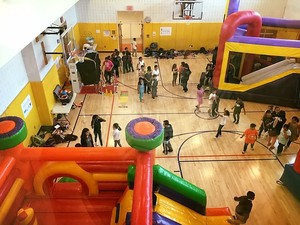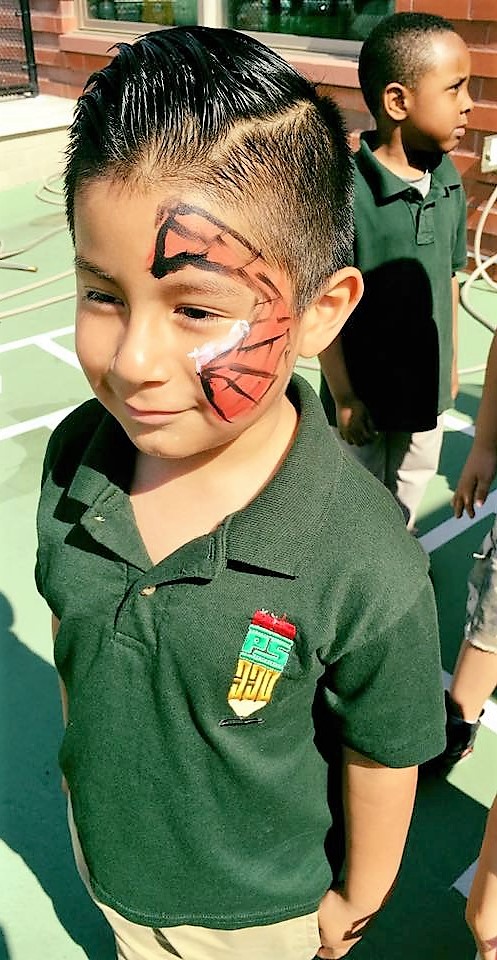 ---
We're Hiring!
NIA is now accepting applications for positions in Brooklyn, Staten Island, and Queens for this school year. We have a need for a Program Director, Instructors, Activity Specialists, and Group Leaders, Please email a resume and cover letter to jobs@niabklyn.org and include the position title in the subject line.
---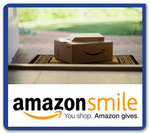 ---
Save the Date!
NIA's Halloween Celebration
Saturday, October 29
11th Avenue, Brooklyn, between 66th and 67th Streets
More details to follow ...
---
NIA depends on the generosity of public, individual, corporate, and foundation donors, so please consider making a donation now.
---