Saturday, October 29, 2016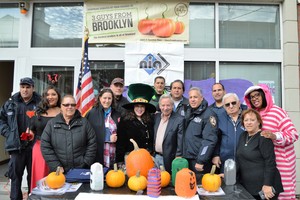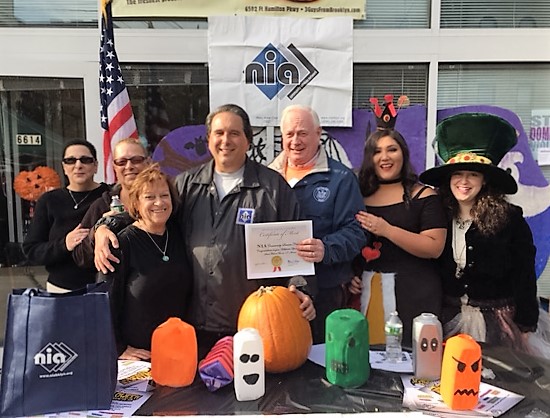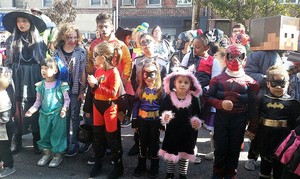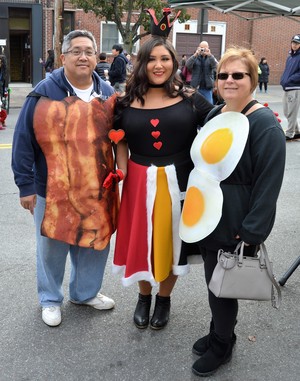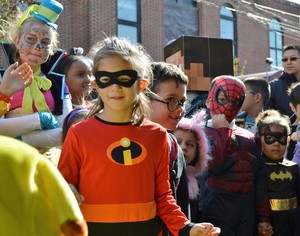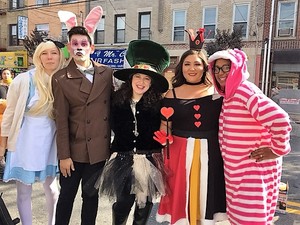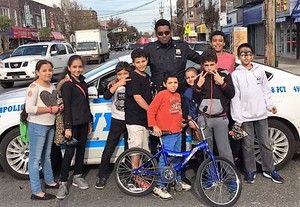 "NIA celebrates Halloween at Spooktacular street festival"
To read the article and view the photos featured in The Brooklyn Reporter,
click here.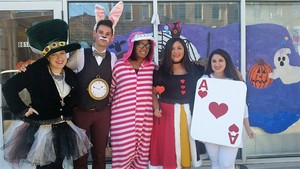 ---
Students from P.S. 112 point to their finished Halloween art on the NIA office windows , which was produced under the direction of their Art teacher, Ms. Anya

.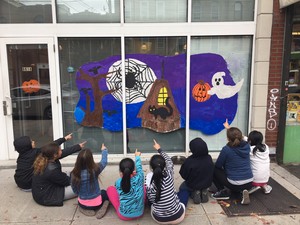 ---
P.S./I.S. 104
Bianca Naco, Program Director
Chess Tournament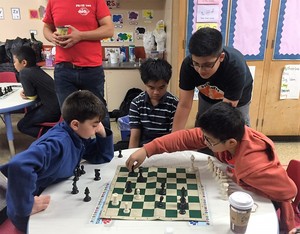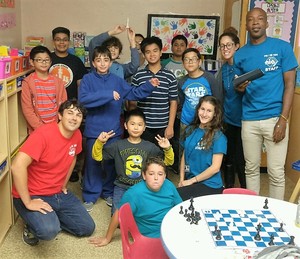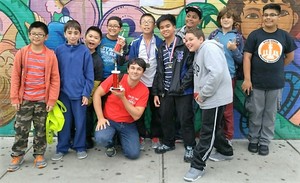 Roller Jam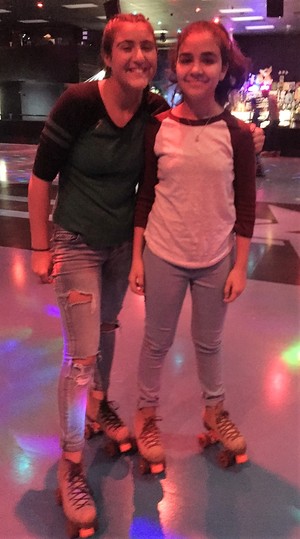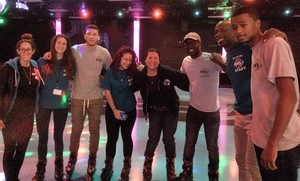 Dance Class
Step Team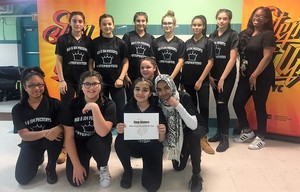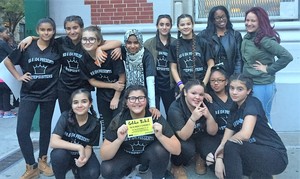 Field Trip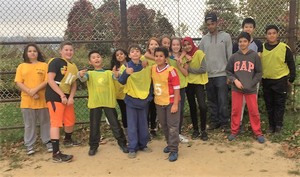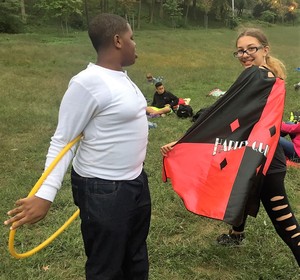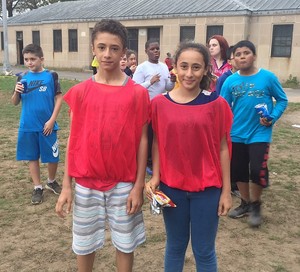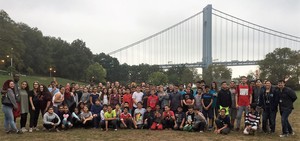 ---
P.S. 229
Linda Panza, Program Director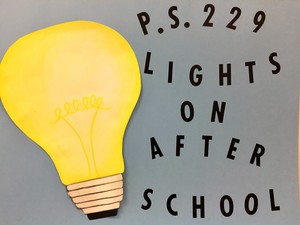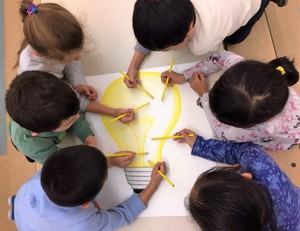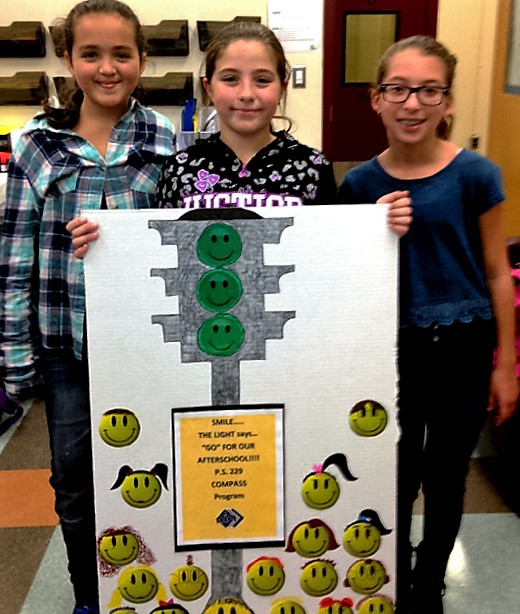 Halloween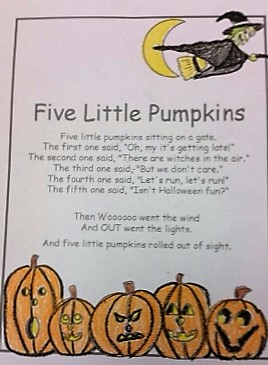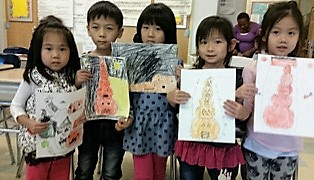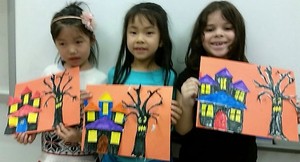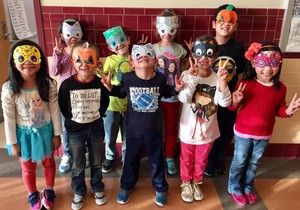 First Graders Learning about the Lifecycle of Frogs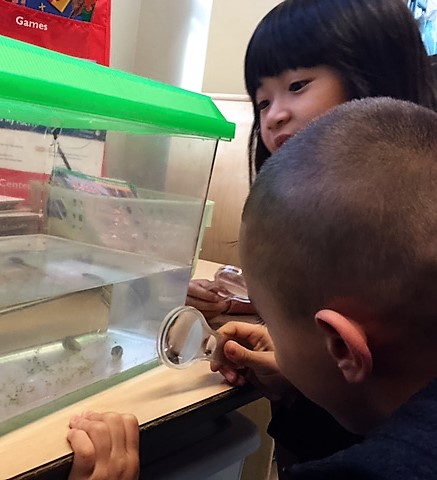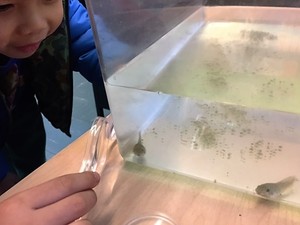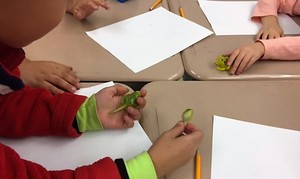 Art Through Literacy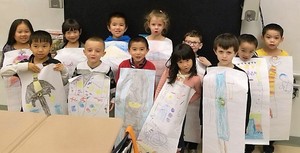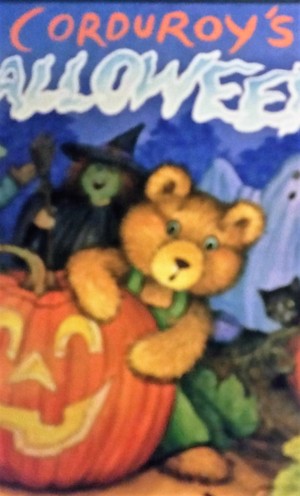 ---
P.S. 186
Vivian Barreto, Program Director
On September19th, a delegation of guests from Oslo, Norway visited the
NIA ExpandED program at P.S. 186,
The photos below show some of the Norwegian guests listening to P.S. 186 student leaders, who informed them of the wonderful activities taking place at their school.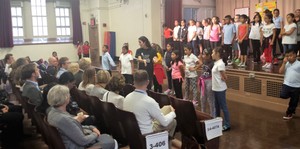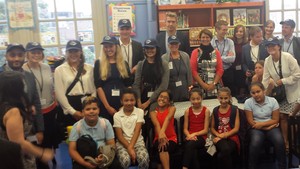 ---
P.S./I.S. 121
Vanessa Sosa, Program Director
Lights On Afterschool
Breast Cancer Awareness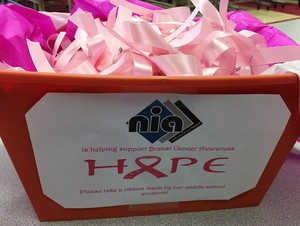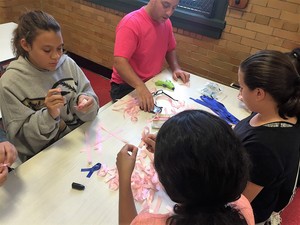 Claymation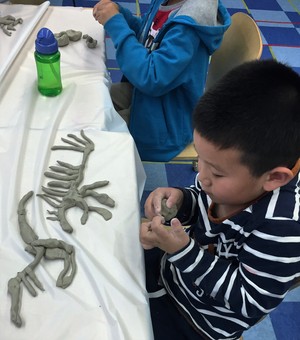 ---
I.S. 443
Merredith Burns, Program Director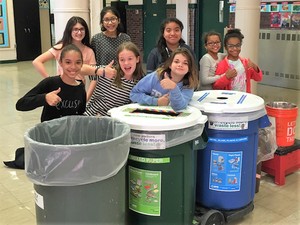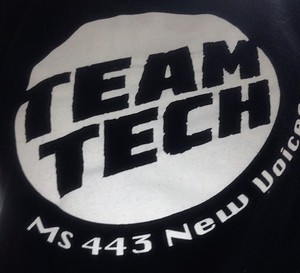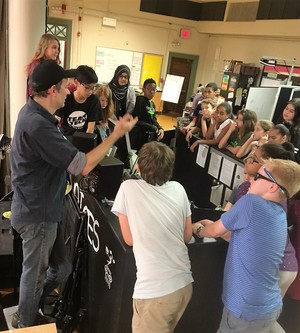 ---
NIA's Domestic Violence Awareness Program
The NIA Domestic Violence Awareness Program, supported by a grant from the NYS Division of Criminal Justice Services, and sponsored by State Senator Martin J. Golden, aims to increase the public's awareness of the signs of domestic violence, elderly and relationship abuse, and provide available resources for youth, adults, and seniors in need.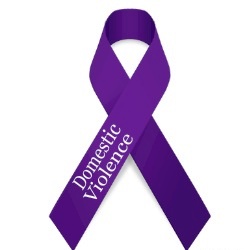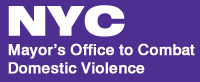 St. Luke's Roosevelt Crime Victims Treatment Center (212) 523-4728) offers counseling, support groups, and help with claims and referrals regarding stalking, sexual abuse, murder of a family member, robbery, assault, incest, domestic violence, and rape.

---
Dear Friend,

Community Leaders Honored at NIA 18th Annual Community Recognition Awards Dinner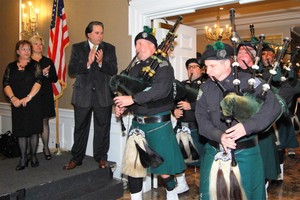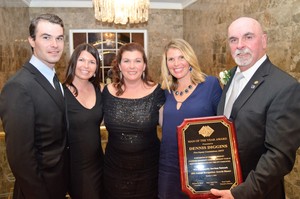 (Photos courtesy of BROOKLYN MEDIA GROUP/Photo by SB News,
except for the last one (bottom, right) which was taken by the NIA's Sarah Harlow.)
The article below is reprinted courtesy of The Brooklyn Reporter.

Eight southwest Brooklyn mainstays were in the spotlight as the NIA Community Services Network honored local educators, businesspeople and civic leaders at its 18th annual Community Recognition Awards Dinner.

The Man of the Year was Dennis Diggins, first deputy commissioner of the city's Department of Sanitation. Maria Timo, principal of Bay Academy, was presented with the Educational Leadership and Collaboration Award. Louis Coluccio, Jr., the proprietor of A.L.C. Italian Grocery, was given the Business Achievement & Community Service Award.

Inspector Frank Cangiarella, who currently is assigned to the NYPD's Patrol Borough Brooklyn South, was honored with the Exemplary Leadership in Public Service & Law Enforcement Award. Robert Cassiliano, the president and CEO of Business Information Services and chair and CEO of 7X24 Exchange International, was given the Business Leadership & Entrepreneurship Award. Liset Isaac, principal of P.S./I.S. 192, received the Educational Leadership & Collaboration Award.

Alyson Silver, seventh grade dean of discipline at J.H.S. 227, received the Community Leadership & Collaboration Award, and, finally, Brian Tullo, USA Local 831 shop steward, DSNY, received the Humanitarian Award.

"NIA was privileged to host nearly 500 guests in celebration of the dedication, leadership and accomplishments demonstrated by our 2016 esteemed honorees in their respective professions and in their lives," noted NIA CEO Mary Anne Cino. "They are an important part of the mosaic that is the soul of our Brooklyn and New York City communities. We all were extremely pleased to have an especially festive and successful event!"
The event was held on Thursday, October 6 at Gargiulo's, 2911 West 15th Street.
---
JHS 227
Anthony Tartaglia. Program Director
Keeping the Lights On!
The energy was high at Junior High School 227's NIA afterschool program on Thursday, October 20th for their Lights On For After School Event! Bountiful photo displays of kids participating in activities such as Lego Robotics, Chess Club, Cooking and Hospitality, Art, Basketball, Soccer, Mighty Milers, Flag Football and more lined the hallway leading parents and community leaders into an even more impressive illuminated display of student projects that demonstrated the benefactions after school participants in JHS 227 are graciously happy to be a part of. DYCD Commissioner Bill Chong, City Councilman Carlos Menchaca, and the NIA's CEO, Mary Anne Cino, along with Hot 97 radio personality Laura Stylez and their respective cohorts toured the program's Activities Showcase, met with the principal, Dr. Hernandez, and took part in the program's weekly S.T.A.R. Ceremony that pays homage to the week's top participants and their best citizenship efforts during NIA Afterschool Programming. Councilman Menchaca spoke with the audience filled with parents and students about the importance of giving back to the community, a concept that resonated with students who are being introduced and participating in community service projects during their middle school years at JHS 227. Commissioner Chong further explored this idea, as he spoke to the attentive students about discovering their interests and dislikes as they venture into young adulthood. The presentation culminated in a video piece highlighting the school's NIA SONYC program, and the students' and staff members' passion for being part of the NIA Family at JHS 227. Finally, enthusiastic middle school children, and even more enthusiastic NIA SONYC staff members bolted to the gym for an exciting staff vs. student basketball game. Program Director Tony Tartaglia, Assistant Program Director Clara Perez, Education Specialist Alyson Silver, and the entire NIA staff at JHS 227 would like to thank Commissioner Bill Chong, Councilman Menchaca, and Laura Stylez for sharing in the "Lights On Afterschool Celebration" at JHS 227 this year. Lastly, a huge thank you goes out on behalf of the staff and students to the NIA executive staff and Dr. Hernandez, all of whom work diligently behind the scenes to make our afterschool program a success!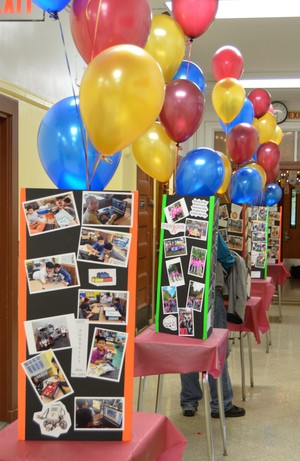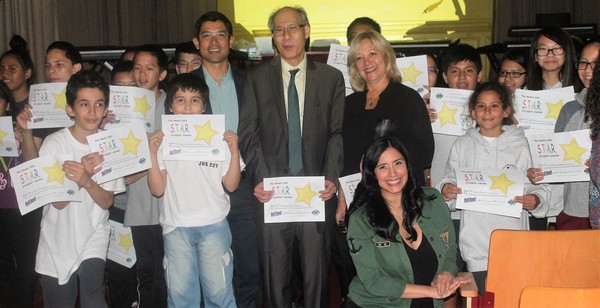 NYC Department of Youth and Community Development (DYCD) and NIA celebrate
"Light on Afterschool" at Edward B. Shallow Junior High School.
(Caption & photo above courtesy of the BROOKLYN MEDIA GROUP/Photos by Jaime DeJesus)
For the full story and addition photos features in The Brooklyn Reporter,
click here.

Making Strides in Brooklyn Breast Cancer Awareness Walk
With pride, honor, and excitement, volunteers, members of the school's administration, teachers, families, and program participants from the
NIA's
DYCD-funded
SONYC
Afterschool Program at JHS 227 took part in this year's Making Strides in Brooklyn Breast Cancer Awareness Walk in Prospect Park on Sunday, October 16. Our team walked enthusiastically, while our younger walkers took turns holding our NIA banner with full hearts for the day. As part of our program's new leadership and community service initiative project goal, we have created an ambitious monthly schedule to empower our participants to tackle pressing issues seen in society at large. Raising money for Breast Cancer Awareness and Research is just the beginning... And what a way to kick off the school year!! The program was able to raise over $600 to donate, thanks to fundraising opportunities, walker donations, and a generous donation from the school's PTA! JHS 227 and the NIA program will continue fundraising efforts throughout the month, and would like to extend a huge "Thank You!" to all who have helped in the fight so far!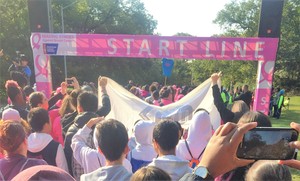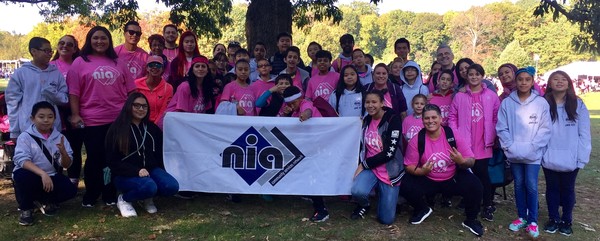 ---
Kathy D'Antuono, Program Director
Lights On Afterschool: I
nfomercial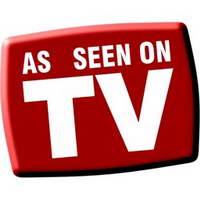 Alba Lleshanaku
(center, photo below),
a 5th grade student in the
NIA's
afterschool program at P.S. 247, is a budding TV news journalist. With the assistance of NIA staffers
Hilary Lambert
(Social Emotional Learning instructor) and
Sarah Younus
(Photography instructor)
,
Alba and her classmates filmed an excellent infomercial about the
NIA's
afterschool program. The purpose of the infomercial was to let the community know how vital afterschool programs are to families, and that there are always resources and help available at schools. that feature afterschool programs. Auditions were held for the infomercial's narrator. Alba was chosen and she did a fantastic job!
To view P.S. 247's infomercial, click here.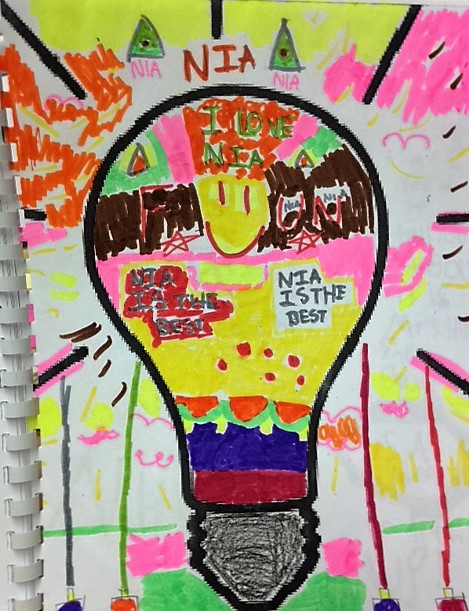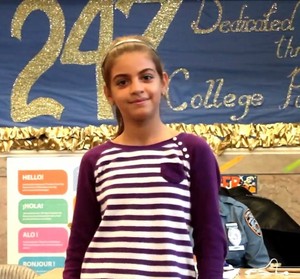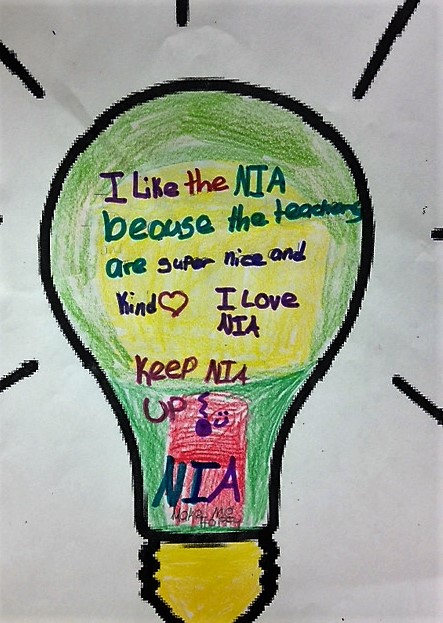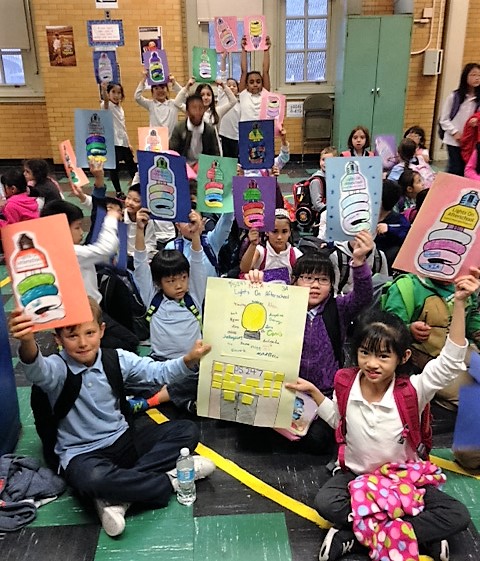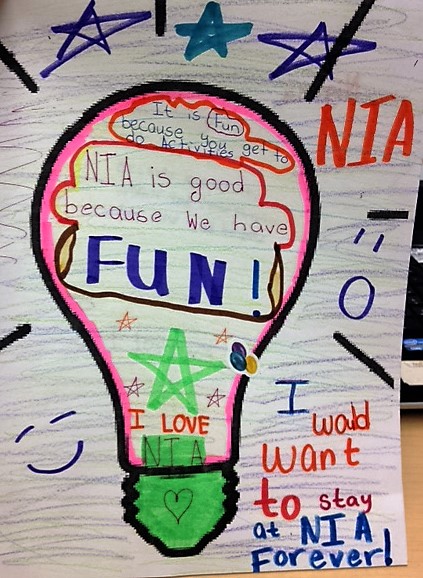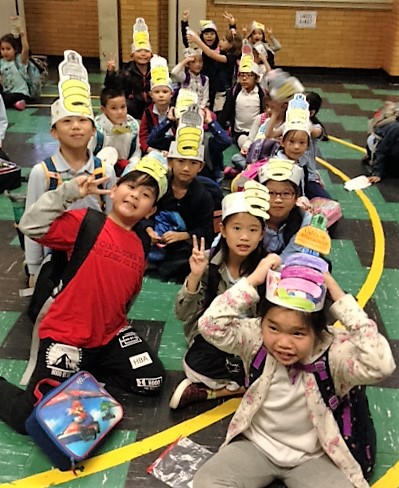 Penny Drive for Childhood Cancer Awareness Month

The NIA afterschool program at P.S. 247 held a Penny Drive for Childhood Cancer Awareness. The students collected pennies for the last two weeks of September, which was Childhood Cancer Awareness Month. They collected $475.00, which was then sent to St. Jude Children's Research Hospital in Memphis, Tennessee, which is leading the way the world understands, treats and defeats childhood cancer and other life-threatening diseases.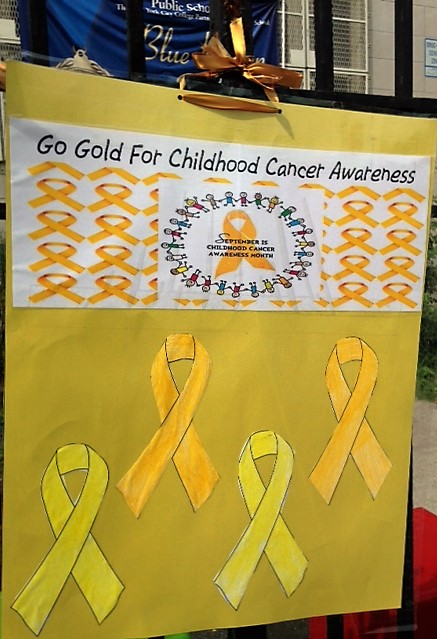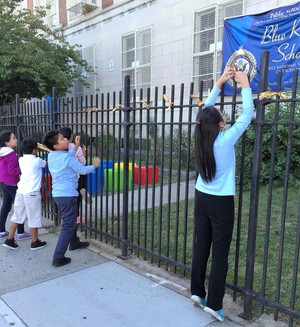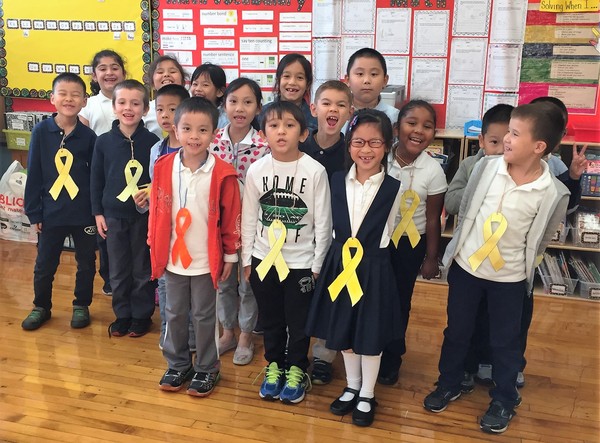 ---
Citizens of the World Crown Heights
Charter School
Jibrail Nor, Program Director
Lights On Afterschool: Career Day
As part of the Lights On Afterschool program, the NIA afterschool program at CWC - Crown Heights invited some of its parents to its first Career Day on October 20. Many students are enrolled in afterschool so that they have a safe place to learn and receive enrichment activity while their parents and guardians are at work.
Latoya

Campbell
and
Kevon

Kirton

,
parents of
Elijah

Kirton
, were the guest speakers. Ms. Campbell spoke about her career of offering services to disadvantaged families in Brooklyn in need of affordable housing. Mr.
Kirton
answered many questions from the students about being an electrician.
CWC's
newest group leader,
Naseer

Campbell,
also spoke about his internship at IBM last year, when he served as volunteer intern with the NIA. Finally,
LaShauna

Flowers
, mother of
Michael Flowers
, spoke about her career as an elementary school dance teacher and taught a short routine to several of our students.
To view the video of

CWC's

Career Day,
click here
.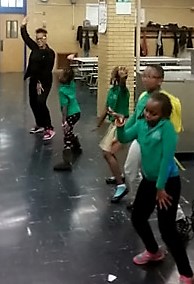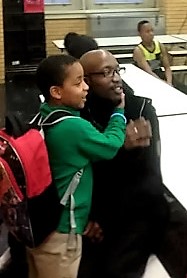 Scholastic My Time, A Box for Comfort and Fun™

Citizens of the World- Crown Heights received a donation of kits from "Scholastic My Time, A Box for Comfort and Fun™" for its after school program. The kits include Scholastic readers, books, journals, crayons, and book-making kits. CWC students have begun making their own books with Drama Activity Specialist Ashley Benoit, and they will also make thank you cards for the donors.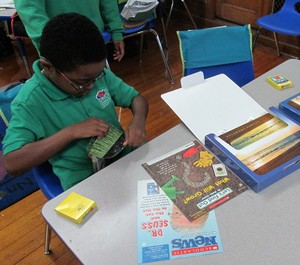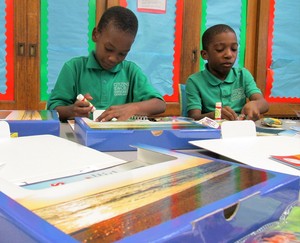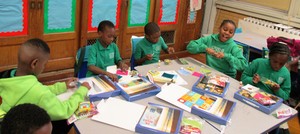 ---
P.S. 532 New Bridges Elementary
Yemisi Nassirou, Program Director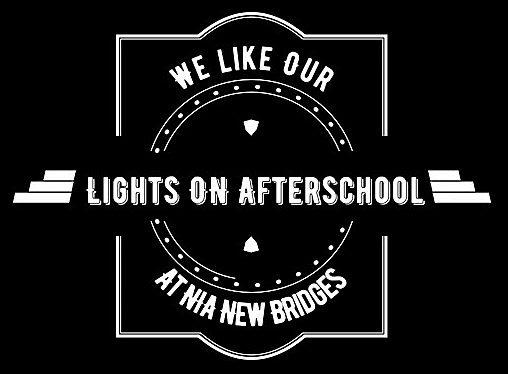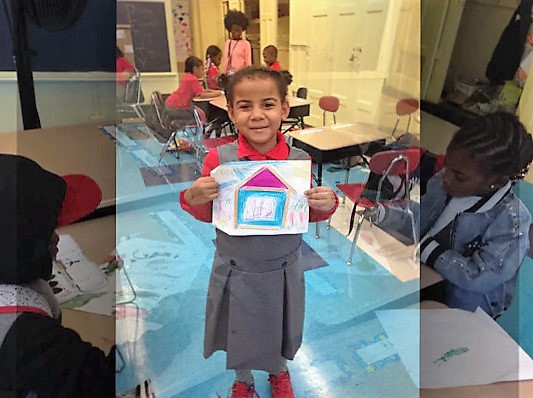 For its celebration of Lights On Afterschool, the NIA program at P.S. 532 New Bridges Elementary created its own infomercial explaining what participants enjoy most about their afterschool program and why they think it is significant. As families came in to pick up their children, participants were able to showcase the video to friends, teachers and parents alike. The students of NIA New Bridges were very proud to share the finished product.
---
P.S. 10R Fort Hill Collaborative Elementary
Tiffany Cruz, Program Director
P.S.10R in Staten Island, one of three new NIA afterschool programs, had its first student event on October 14--a trip to the New York Restoration Project (NYR) Westervelt Family and Community Garden. What better way for the children to learn about gardening than visiting a garden with their NIA STEM teacher, Tiffany Igneri, and NIA Program Director, Tiffany Cruz!

The children enjoyed a picnic at the community garden.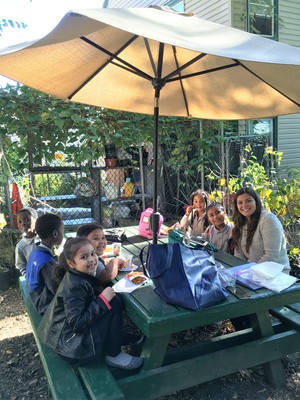 Lilianna Pagan, Nailani Lawrence, Mamadou Cisse, Oluwashina Olugbakinro,
Zoey George, Laura Camacho Villalbo, and Ms. Igneri (L to R)

Ms.

Igneri

asked the children to create sketches of their favorite parts of the garden. In the future, we hope to include some of their favorite parts into our school's garden.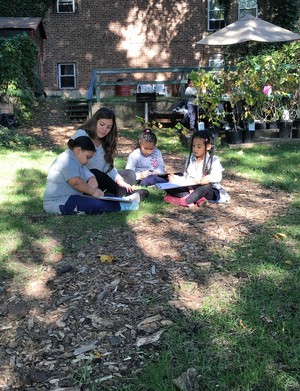 Nailani Lawrence, Ms. Igneri, Laura Camacho Villalbo, Zoey George (L to R)
Focusing intensely, the children worked on their sketches of their
favorite parts of the garden.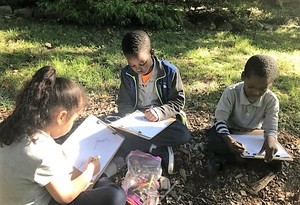 Lilianna Pagan, Mamadou Cisse, Oluwashina Olugbakinro
(L to R)
---
I.S. 229


Iris Chan, Program Director
How do you get to Carnegie Hall? Rehearse, rehearse. rehearse!
Students from the NIA afterschool program at I.S. 229 went to Carnegie Hall through the NIA's collaboration with NY Pop. The students had the opportunity to participate in a meet-and-greet/Q&A session with Laura Osnes (seated on piano stool, below right). Laura is known for her roles on Broadway in Rodgers & Hammerstein's Cinderella, South Pacific, and Grease. She is also a PopsEd Ambassador and will serve as I.S. 229's official Kids in the Balcony spokesperson this season.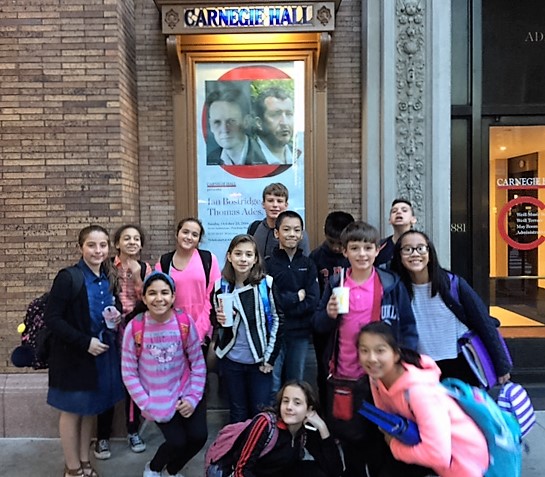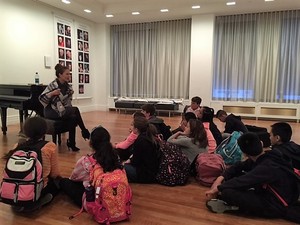 St. Francis College Science Program



I.S. 229 students have been "attending" St. Francis College for a 10-week science program. The photo below was taken from their first class there. Students were participating in using a variety of lab equipment and examine microscopic organisms.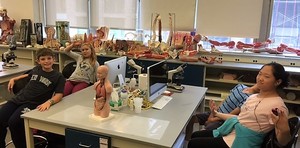 Lights On Afterschool
Three groups of IS 229 students created a giant frame with their written thoughts about their afterschool experience. They first discussed the topics listed on the blue direction sheet shown in the photo below
(below, left)
and then drafted their thoughts on paper. Their final thoughts were written on pre-cut construction paper prepared by their teacher,
Ms. Taylor Harlin
. The final result of the students' efforts is the beautiful "tree" frame shown below
(center),
which is filled with meaningful thoughts and kind words. The students will also be featuring their display at future open school nights, shows, and other events that showcase the after school program.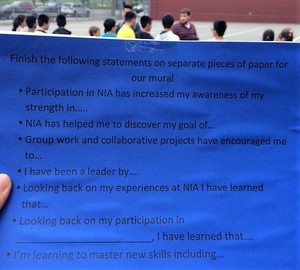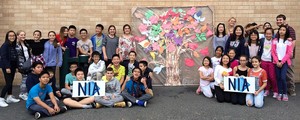 Sand Art Pumpkin Face Bottle Project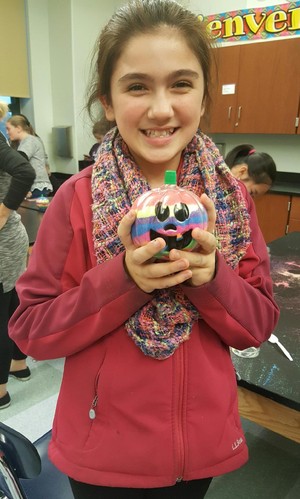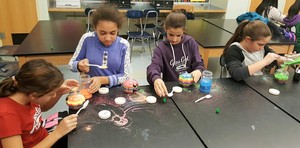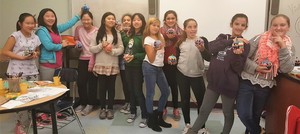 ---
I.S. 281
Kevin Richtback, Program Director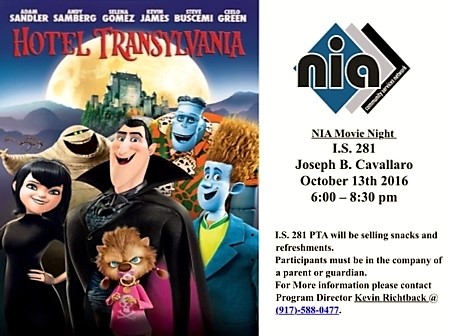 ---
2016 Advantage Youth Bureau Conference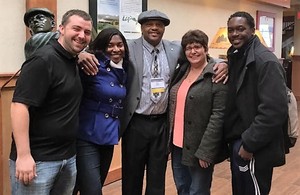 In the photo below, the NIA's Advantage contract manager, Larry Carpenter, is flanked by (left to right) NIA program directors Kevin Richtback (IS 281), Shanelle Jenkins (PS 95), Kathy D'Antuono (PS 247), and assistant program director Darryl Robinson (PS 186). The group attended the 2016 Association of New York State Youth Bureaus (ANYSYB) annual youth development training conference on October 25 - 26 in Lake Placid, New York. Youth development experts from across the state and country convened to share ideas, learn best practices, and exchange knowledge on issues pertaining to positive youth development, prevention services, healthy living and high risk youth.
---
Amazon Smile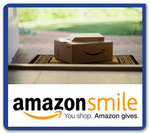 ---
Support the NIA!
The NIA depends on the generosity of public, individual, corporate, and foundation donors, so please consider making a donation now.

---